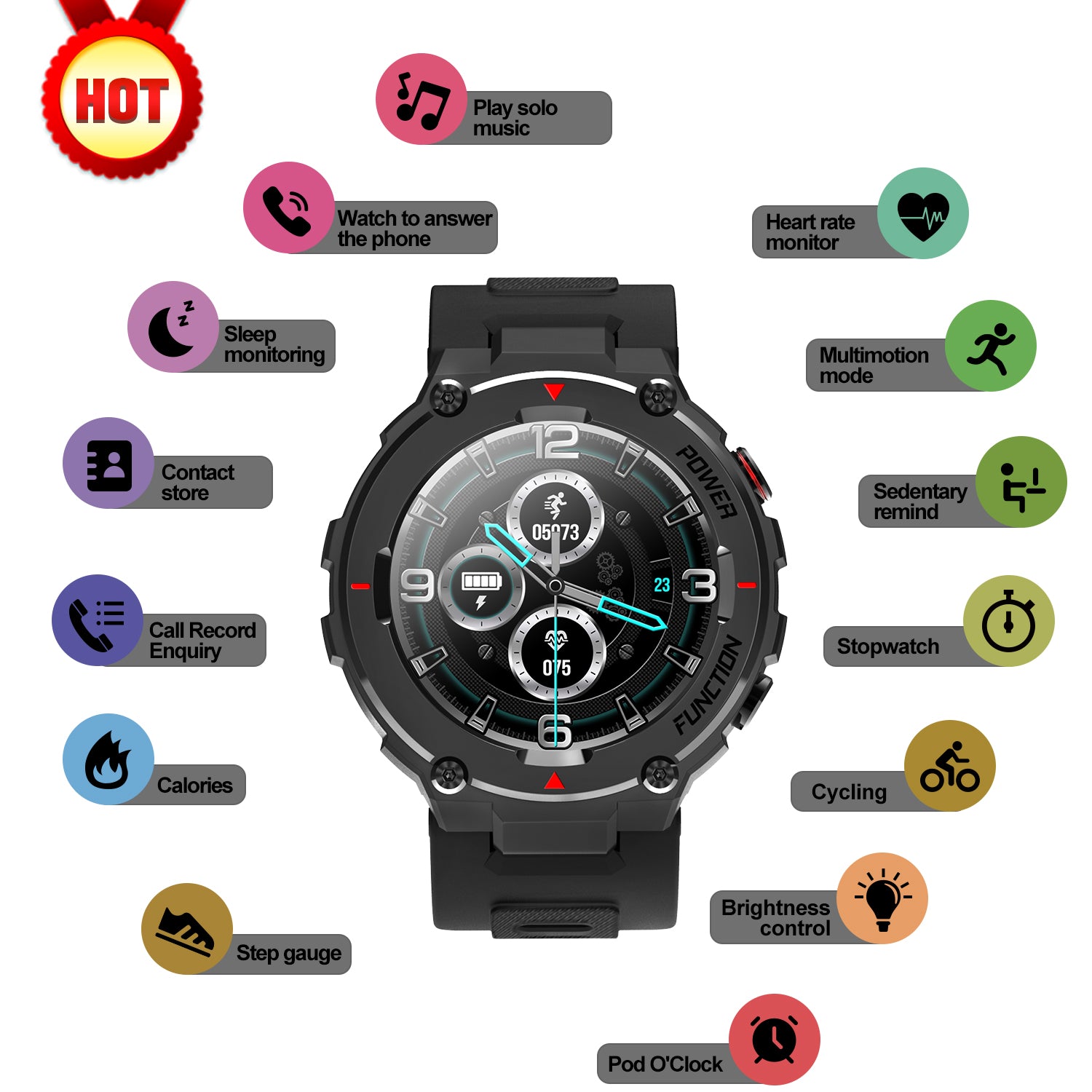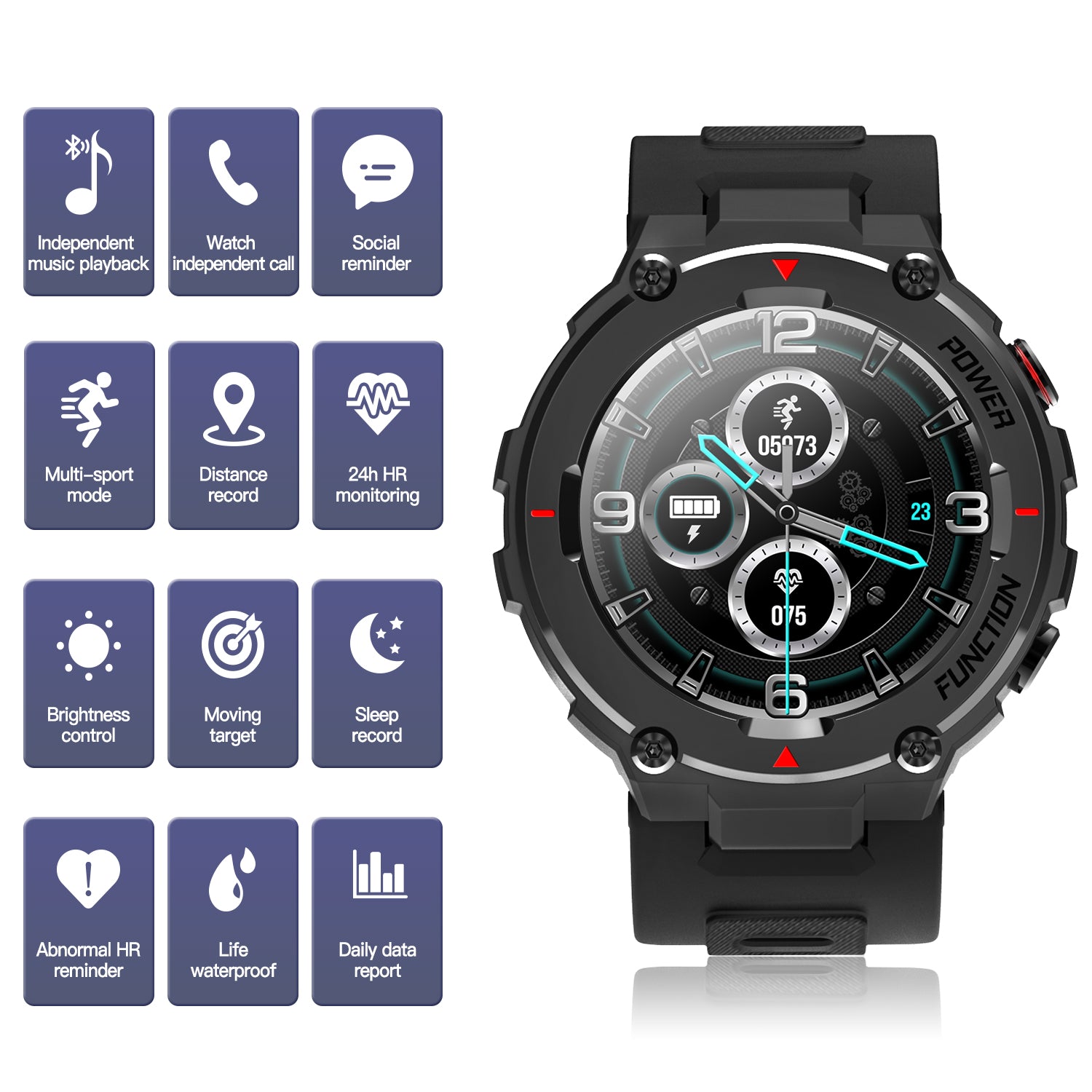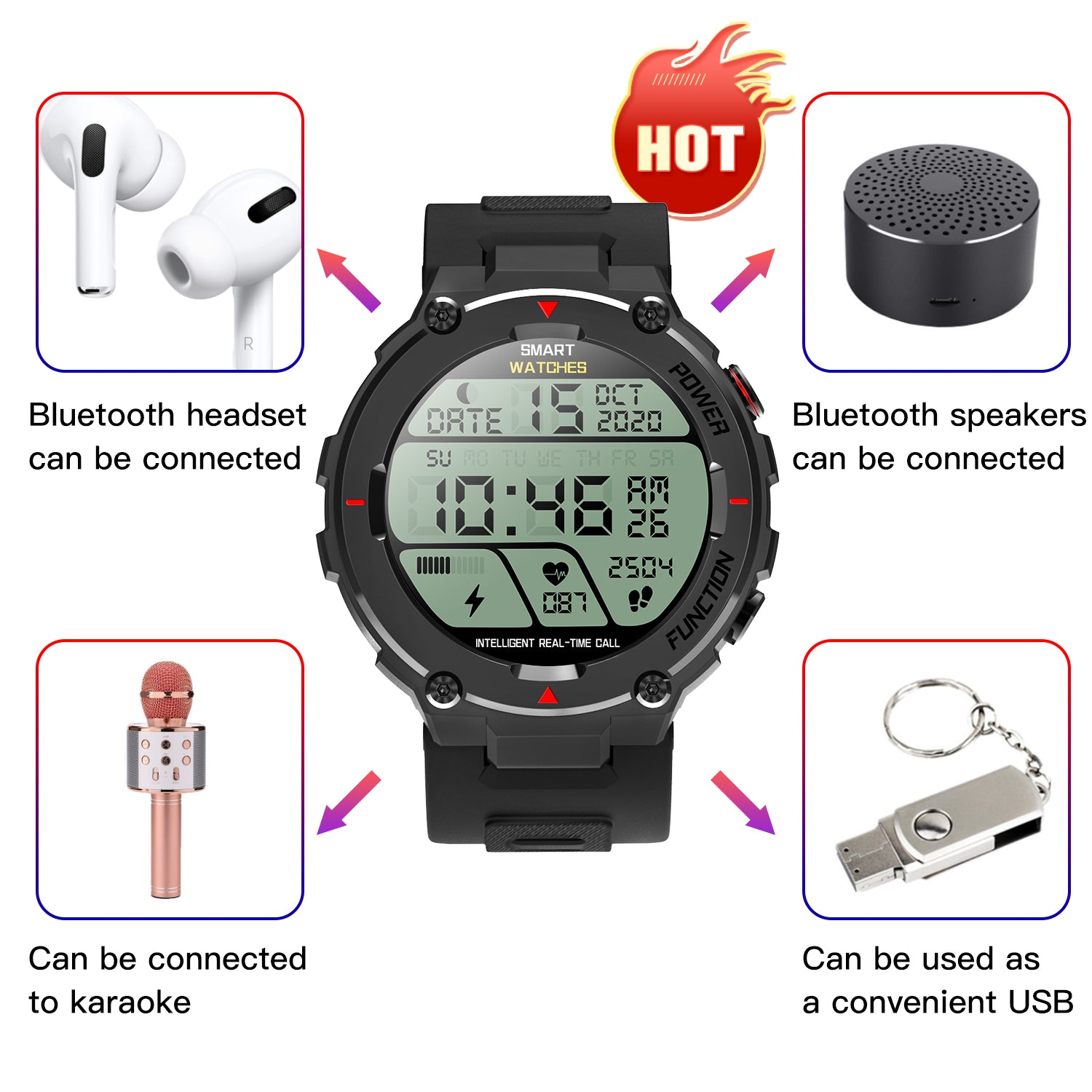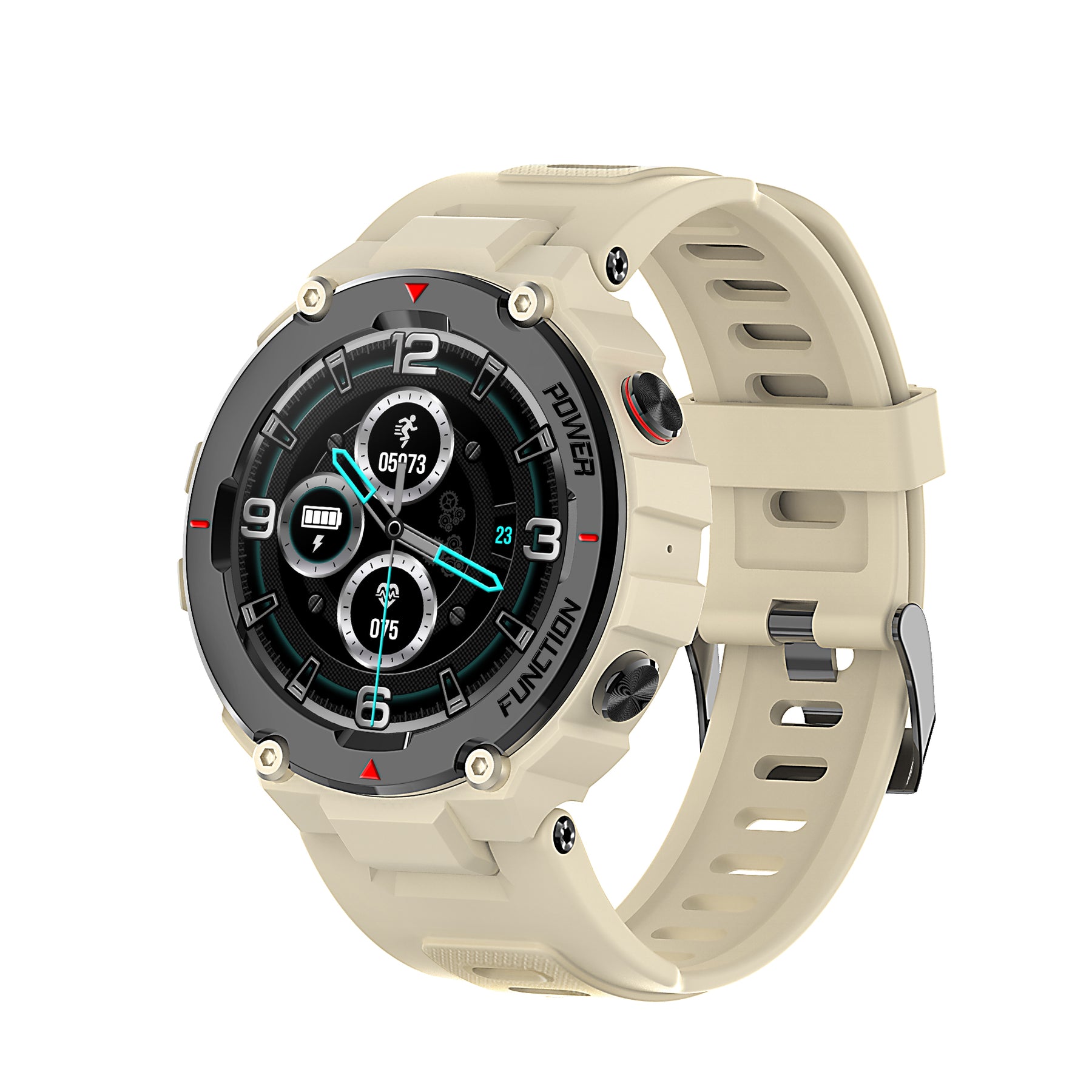 BEARSCOME BCF26 Heart Rate Blood Pressure Blood Oxygen Sleep waterproof HD Bluetooth calling Smart Sports Watch
🚚Transport within 72 hours

Main Features
HD Bluetooth Calling, Synchronous Call Log
Built-in high-fidelity waterproof speaker and receiver, Bluetooth hands-free calling, showing high-definition original sound, one-key answering, making communication more convenient. The watch can synchronize the address book, make calls at any time as long as you want!
Play music independently, Portable mobile U disk
Play music on your watch anytime, anywhere. Data files can also be stored in the watch and accessed at any time.
25 Days Super Long Battery Life
Advanced low-power chip and improved exclusive algorithms, in-depth underlying power management and optimization, long-lasting battery life performance, so you get rid of power anxiety!
- 50 days of ultra-long standby - with Bluetooth link, heart rate monitoring and other functions turned off and wrist raised about 100 times per day.
- 25 days normal use - 24 hours of heart rate, sleep monitoring; 150 messages pushed to the bright screen per day, normal exercise records.
- 10 days talk use - connect Bluetooth 3.0, normal talk use, message push, heart rate monitoring, sleep monitoring, music playback, etc.
24-hour Heart Rate and Sleep Monitoring
Early warning of abnormal heart rate. 24-hour real-time heart rate monitoring, more accurate heart rate warning, always take care of your health. You can view specific data on the H-band app.
Monitor sleep quality, monitor heart rate, blood pressure and breathing quality in real time throughout the process, accurately determine sleep status (sleep time, deep sleep) and score sleep quality based on big data analysis to help record complete sleep information and get a good night's sleep.
Blood Pressure Measurement
Intelligent pulse wave technology automatically monitors blood pressure data every 10 minutes. 
Daily heart rate, blood pressure, sleep and exercise data will be synced to the APP, and the data will be available at a glance. If you are a woman, there are also intimate menstruation and pregnancy reminders, giving you comprehensive and careful care.
IP68 Waterproof, 10 Sports Modes, Your Professional Sport Assitant.
Built-in 10 professional sports modes to meet daily waterproof. When exercising, the watch will also monitor and count heart rate and blood pressure, and output corresponding exercise reports, making your exercise more efficient and safer!
Note: The watch should not enter the space with steam
Full touch large screen, music control, notification settings, and function switches can be turned on and off directly on the watch. No operational difficulty at all.
Severe Craftsmanship, Sturdy and Durable
Note: Only the strap can withstand 60°
Never miss an important message, no matter when or where you are
Upload your favorite pictures to make cool dials and take pictures of every exciting moment
PACKAGE INCLUDE: 1 * HD Bluetooth Calling Smart Sport Watch VKF26, 1 * User manuals, 1 * USB cabel.
Please note:
1. The product is not a medical device. Message content is for reference only, and should not be used for clinical diagnosis.
2. Not applicable to users under age 18, or those diagnosed with other types of arrhythmia. Please read the instructions thoroughly.
3. in the case of arrhythmia measuring blood pressure, can lead to blood pressure measurement error.
4. This product measures radial blood pressure at the wrist, blood viscosity is high, poor circulation, and vascular sclerosis patients (such as diabetes, hyperlipidemia, hypertension, cerebral thrombosis, etc.), which may cause data measurement error.
5. measurement, please lift the wrist with this product to flush with the heart.
6. 5-10 minutes before the measurement do not do vigorous exercise, sitting or lying position, please don't talk during the measurement process.
7. This product can be worn during shallow water activities, such as swimming in pools and shallow waters along the coast, but not for long periods of time in the water. It should not work in hot showers, hot springs, or saunas (steam rooms), nor during platform dives, high-pressure rinsing, or other activities that involve high water pressure, high temperatures, high levels of humidity, or fast-flowing water. It is not suitable for scuba dives, or technical dives. Rinse off the watch with fresh water after using it in ocean water. Leather and metal straps are not designed to withstand swimming or sweat. It is recommended that you wear other types of straps, in such scenarios. Water resistance is not permanent, and protection may decrease with daily wear and tear.
BEARSCOME BCF26 HD Bluetooth Calling Smart Sport Watch
This watch is too beautiful, sports will not have a burden to wear, waterproof effect is very good