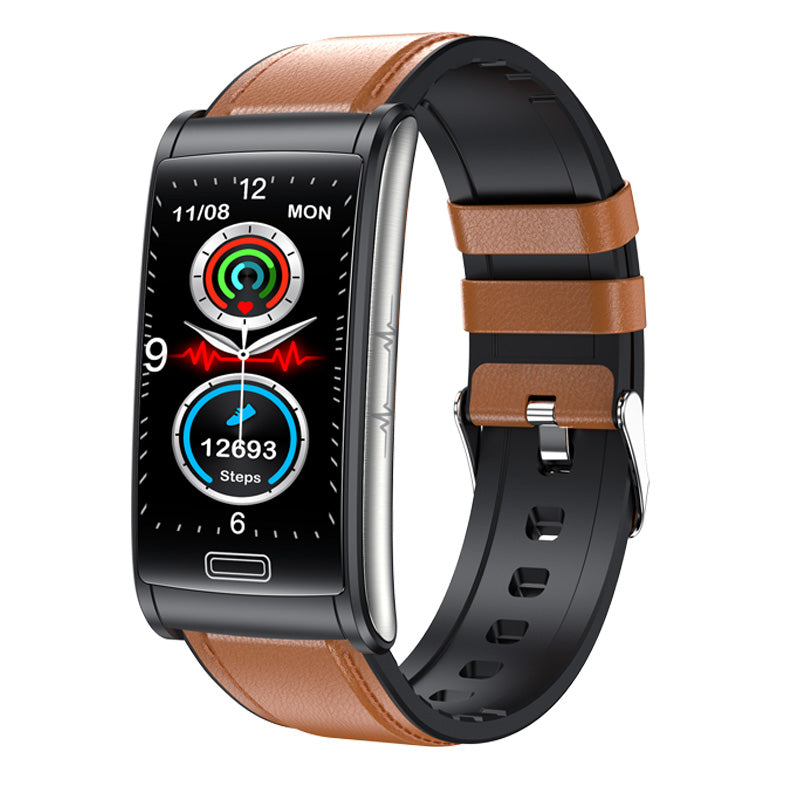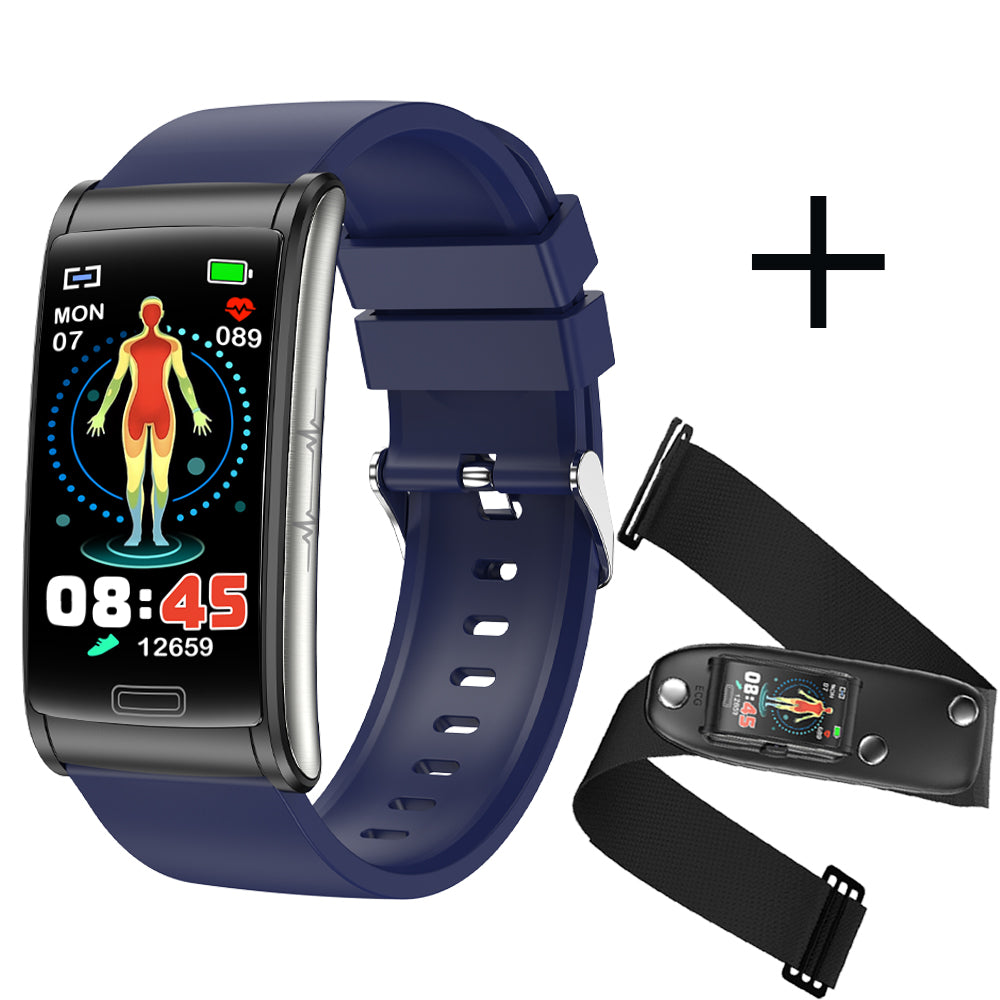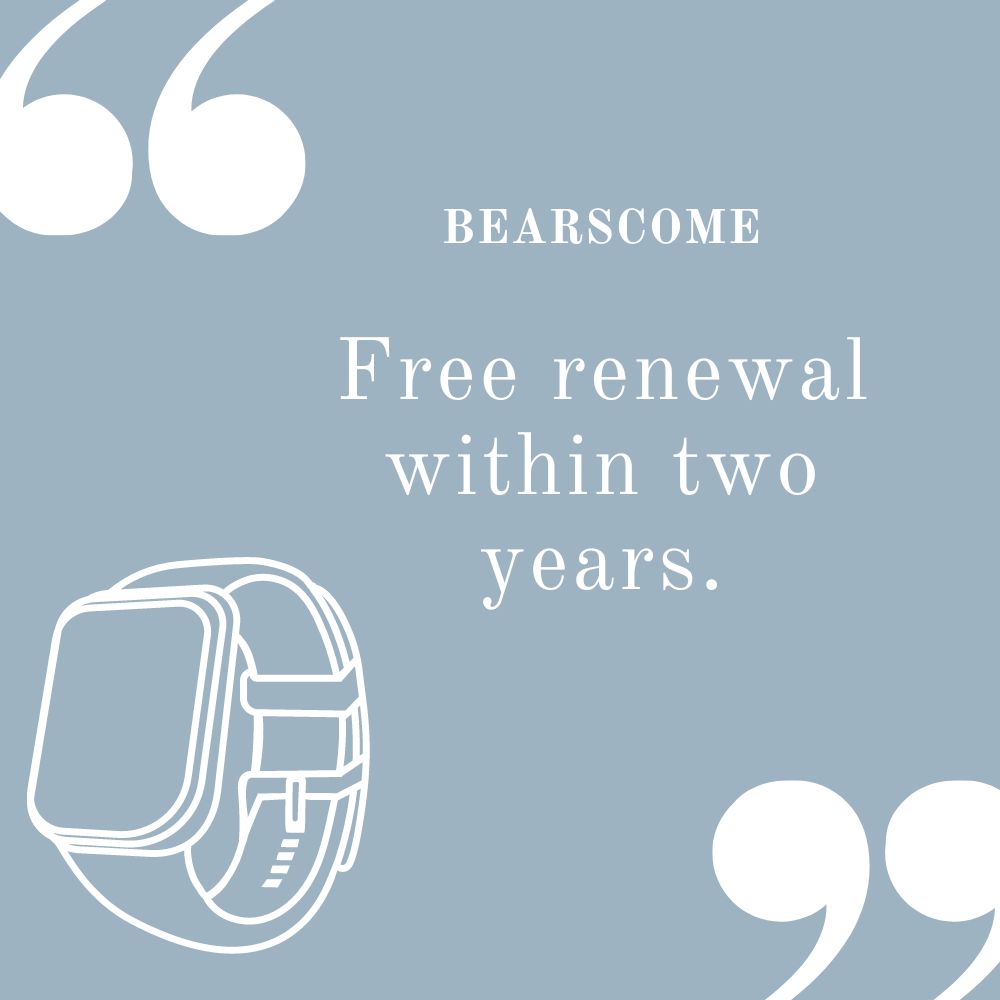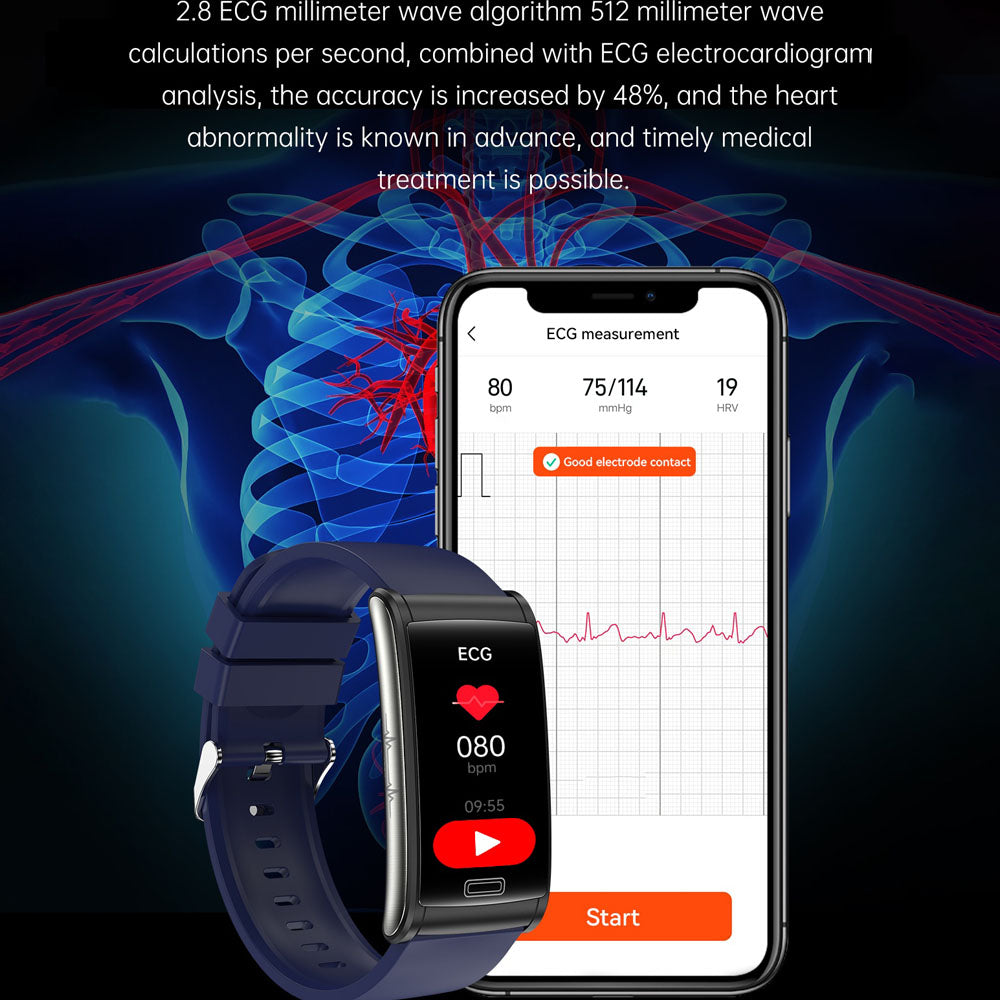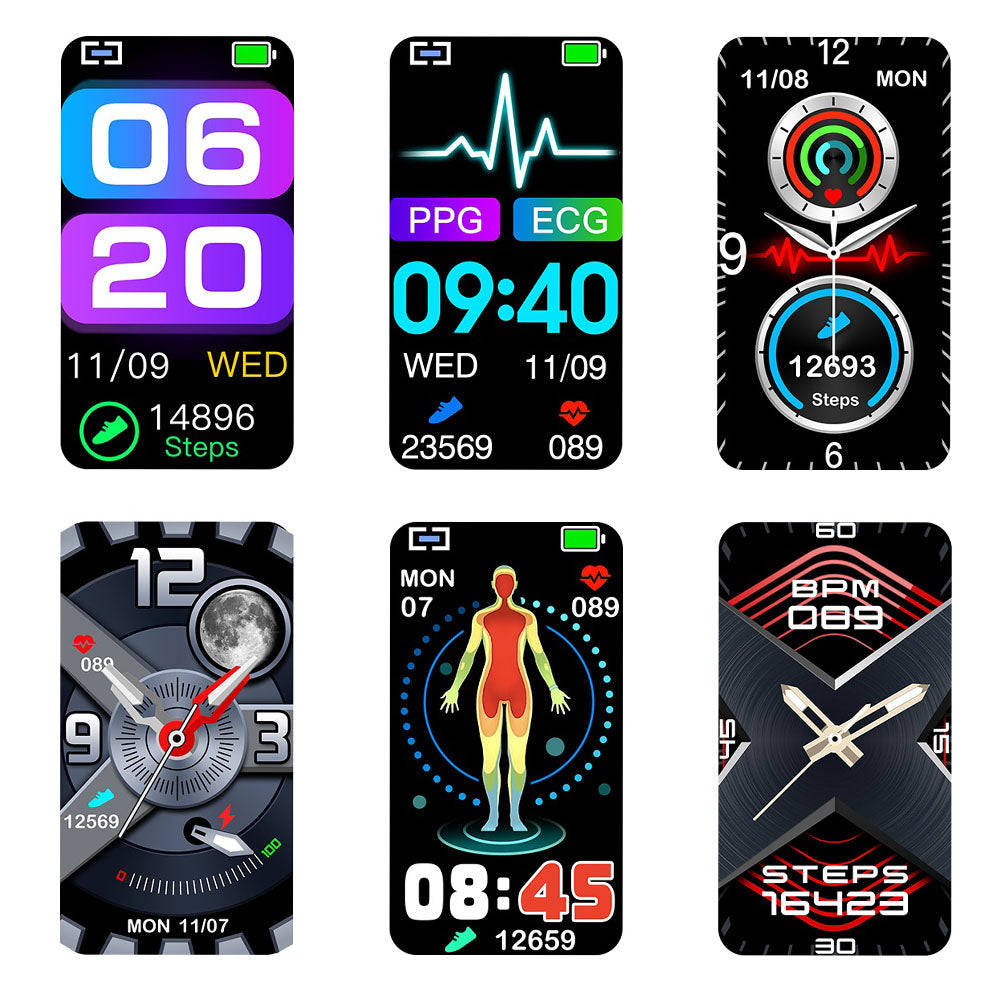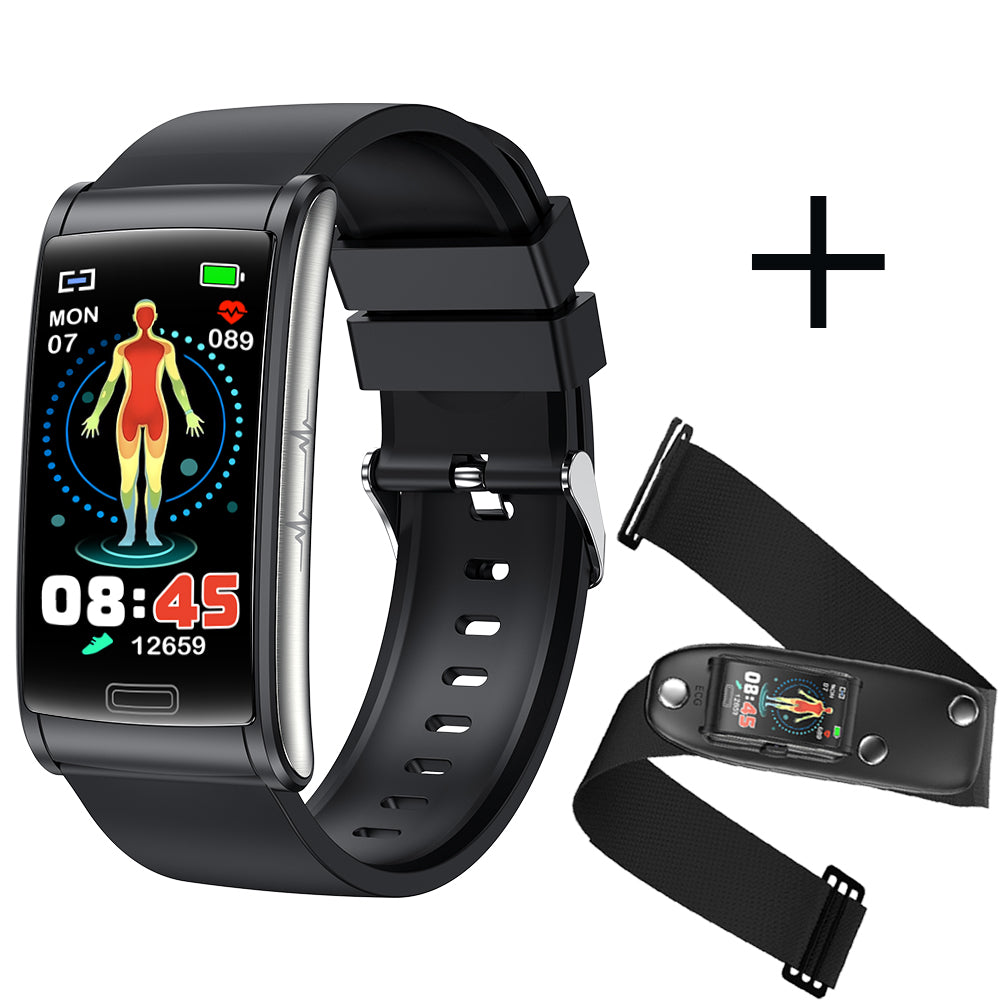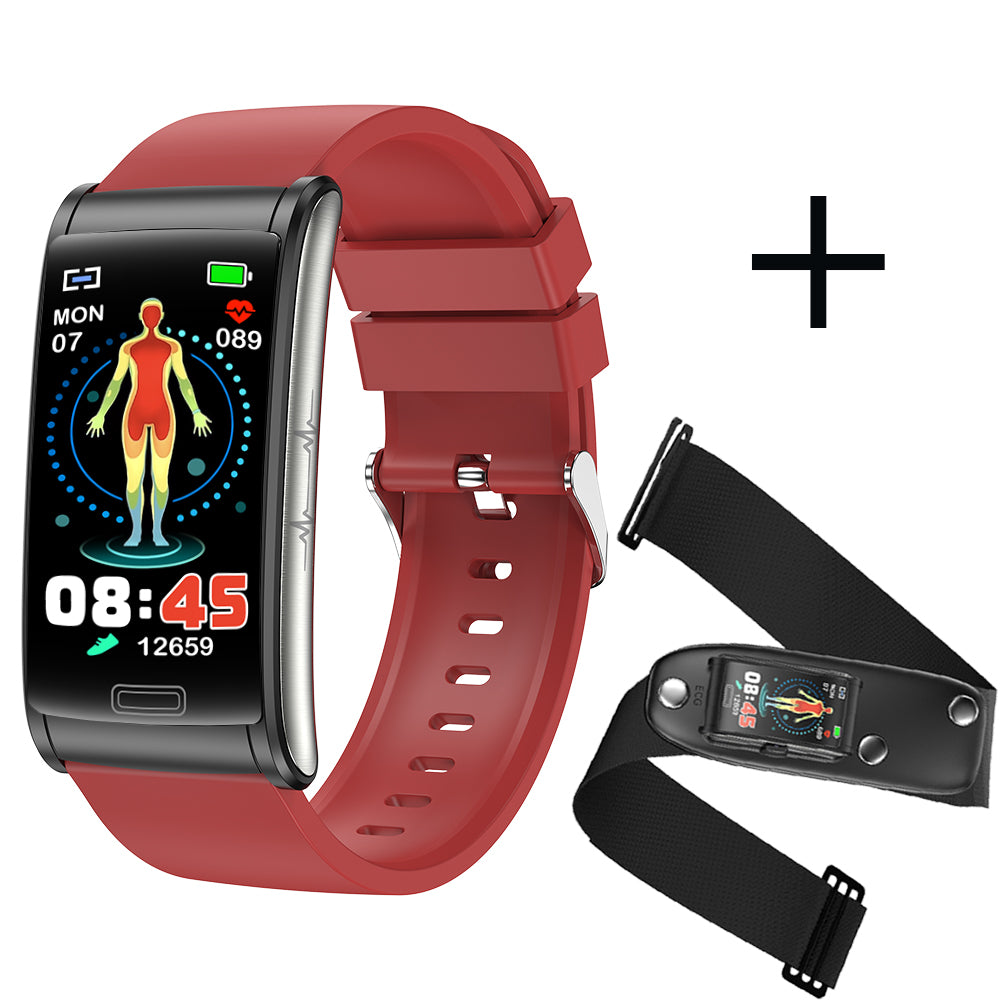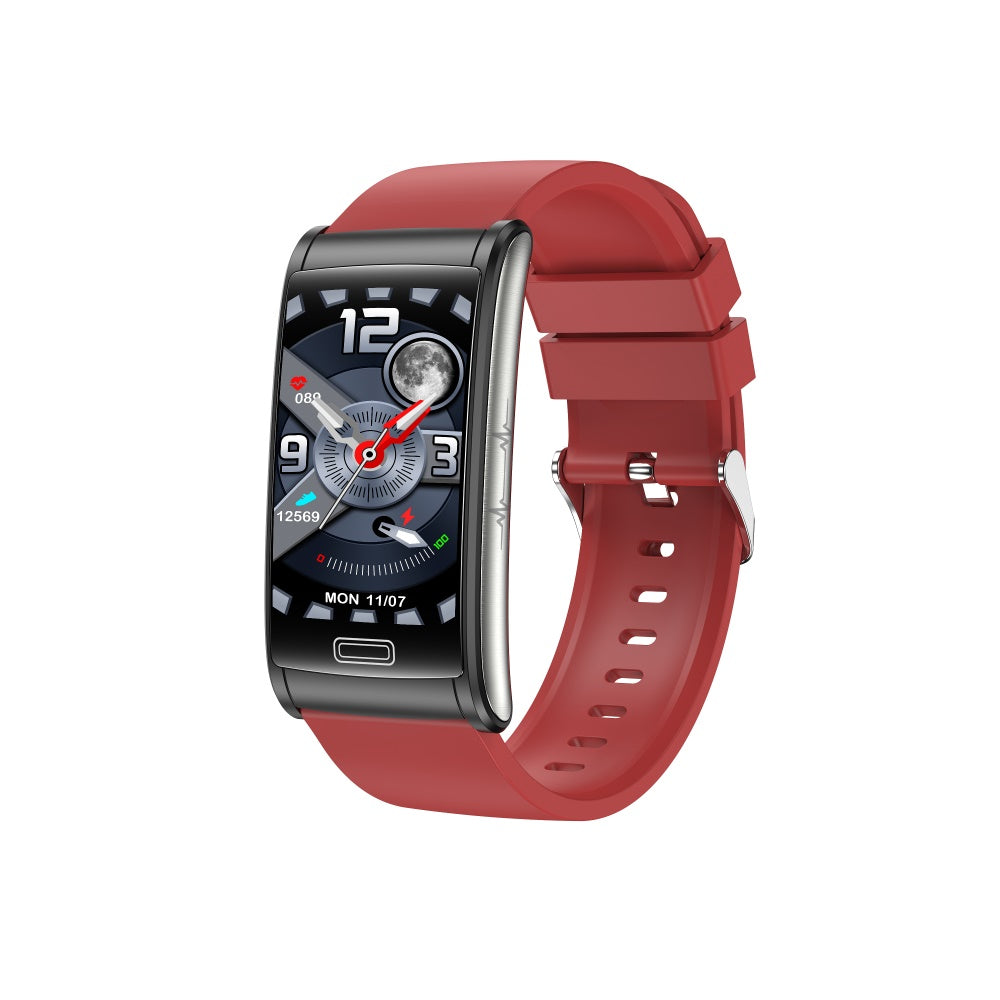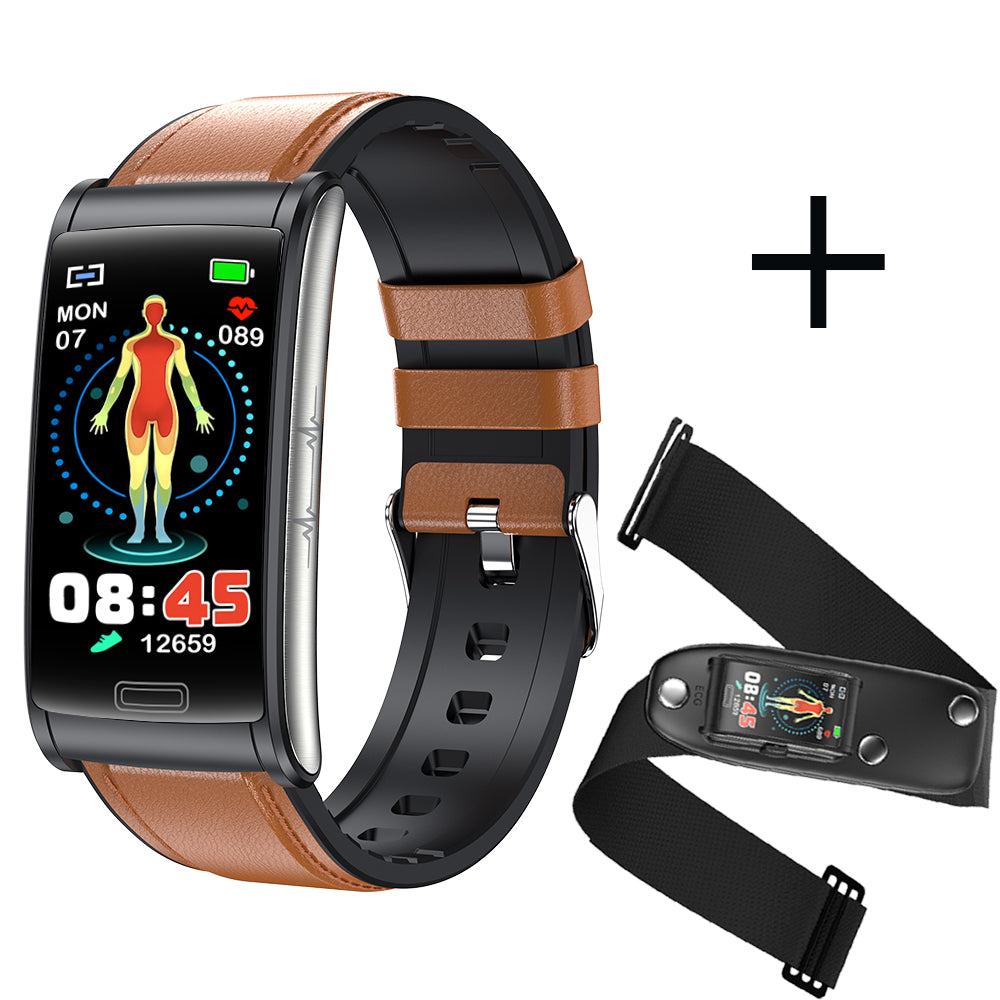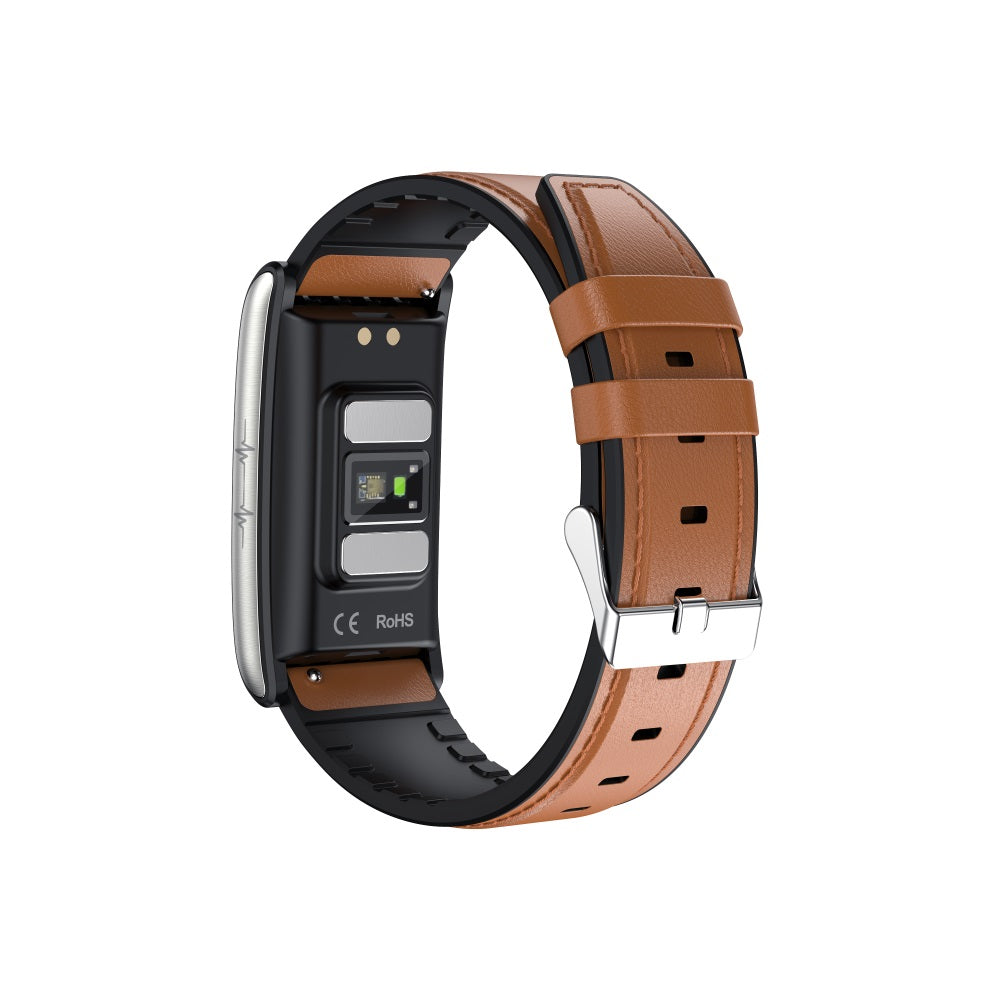 BCBEARSCOME BCE600 3-Lead ECG HRV Blood Glucose Blood Pressure Blood Oxygen Sleep Detection HD Bluetooth Smart Bracelet
Version:
Standard(Only Watch)
🚚Transport within 72 hours

🎉🎉Merry Christmas!!

🎁🎁Christmas discount: BC10%
Medical grade health monitoring smart bracelet
ECG Blood Sugar Blood Oxygen
Smart Health Bracelet
Blood Glucose Monitoring

|

ECG Electrocardiogram HRV Variability
True Blood Oxygen

|

Multiple exercise modes  

| 

Blood pressure 
heart rate monitoring 

| 

Body temperature monitoring
6 reasons to choose
More intelligent functions are waiting for you to discover
Curved thin and light design The beauty of streamer
The new 3D ultra-curved thin and light design is like a streamer, transparent and clean. It adopts a 1.47"' HD resolution fullscreen, and the extraordinary picture quality presents you with a star-like visual feast, classic streamer, true color breakthrough, and amazing sight.
512HZ ECG monitoring Accuracy increased by 48%
2.8 ECG millimeter wave algorithm 512-millimeter wave calculations per second, combined with ECG electrocardiogram analysis, the accuracy is increased by 48%, the heart abnormality is known in advance, and timely medical treatment is possible.
7th generation hybrid 3-lead ECG 36 kinds of disease screening and diagn
osis
Innovative new 3-lead ECG monitoring technology improves data accuracy and increases the number of disease screening items.
Heart rate belt detection
The heart rate belt uses the micro-voltage signal generated by the beating of the heart to amplify and process the ECG value directly, thus reducing the influence of light and skin on the accuracy.
ECG data charting 32 kinds of ECG disease screening
Real-time tracking of your health status through built-in sensors, screening of 32 kinds of ECG diseases, and AI ECG that can be understood. Support ECG playback health report, provide intuitive and accurate ECG diagnosis report, intuitively see diseases and potential risks, and let you know your health anytime, anywhere.
HRV report
Lorenz scatter plot analysis report
In the APP, there are HRV heart health index analysis and Lorenz scatter diagram analysis reports, which can intuitively see the law of heartbeat and make an intuitive judgment on arrhythmia.
24/7 blood glucose measurement
Needle-free lifetime free measurement
Combined with optical, signal processing, and artificial intelligence technology assistance, it can provide continuous non-invasive blood-sugar monitoring, easily understand the trend of your blood sugar, adjust diet, exercise, and other lifestyles according to the data, and better control blood sugar levels.
Heart rate monitoring too high alarm
24-hour automatic monitoring
Integrating PPG+ECG measurement technology, PPG photoelectrically measures heart rate for automatic recording throughout the day. The new sensor supports intelligent timing monitoring, and manual real-time monitoring and automatically saves data and uploads it to APP to ensure the reference and accuracy of health tests.
Blood pressure monitoring
Using high-performance optical sensors and self-developed optimization algorithms, it can accurately measure and record your blood pressure.
Wrist Thermometer 24H temperature measurement
Through the temperature sensor,24-hour real-time monitoring, high measurement accuracy, and real-time monitoring of your own body temperature.
Scientific sleep
adjustment schedule
Sleep monitors your sleep duration and sleep quality at the same time, records deep sleep and light sleep, and checks sleep trends through the APP to help improve sleep quality.
Women's menstrual
cycle reminder
The built-in female menstrual cycle function reminds you of the safety period, menstrual period, ovulation period, and pregnancy period. The device will display different status prompts at different periods.
Switch between
various dials at will
There are a large number of styles in the dial market, and you can choose and replace different dials to meet different occasions and make the excitement uninterrupted.
Custom dial
Support custom watch face, you can set your favorite pictures as the watch face background, take selfies, of cute pets, couple photos, and family photos, and enjoy DIY style on your wrist.
Powerful chip upgrade
Equipped with GR5515PRO wearable chip, whether it is graphics processing or computing speed, it is N times stronger than ordinary Bluetooth watch chips, with ultra-low power consumption and strong battery life.
15+ sports modes
lignite sports passion
It supports a variety of sports modes, including custom sports modes and more than 10 professional sports modes, providing you with professional sports evaluation and suggestions to help you better understand the effect of sports.
Surging power
strong endurance
With the latest Bluetooth technology, the power consumption is as low as 15 microamps, and the battery life can be up to 7 days of use and 30 days of standby so that you don't have to worry about insufficient power at all.
IP68 level
Daily life waterproof
Waterproof and dustproof design, it can be worn normally in daily rain, hand washing, and cold water bathing, and can easily cope with daily life scenes.
Real-time notification
Connect mobile phones via Bluetooth, telephone, WeChat, and all kinds of APP information can be connected with The bracelet is synchronized in real-time so that you don't miss every important moment.
Sedentary reminder
Sitting for a long time affects the body's function. Set the time for sitting for a long time, The bracelet will remind you to get up and move in time to wake up your body, and Welcome you to work and study in a better state.
Various smart functions
Sports monitoring, call answering, do not disturb mode, stopwatch, find phone, real-time weather, and other functions are at your disposal.
Please note:
1. The product is not a medical device. Message content is for reference only, and should not be used for clinical diagnosis.
2. Not applicable to users under age 18, or those diagnosed with other types of arrhythmia. Please read the instructions thoroughly.
3. in the case of arrhythmia measuring blood pressure, can lead to blood pressure measurement error.
4. This product measures radial blood pressure at the wrist, blood viscosity is high, poor circulation, and vascular sclerosis patients (such as diabetes, hyperlipidemia, hypertension, cerebral thrombosis, etc.), which may cause data measurement error.
5. measurement, please lift the wrist with this product to flush with the heart.
6. 5-10 minutes before the measurement do not do vigorous exercise, sitting or lying position, please don't talk during the measurement process.
7. This product can be worn during shallow water activities, such as swimming in pools and shallow waters along the coast, but not for long periods of time in the water. It should not work in hot showers, hot springs, or saunas (steam rooms), nor during platform dives, high-pressure rinsing, or other activities that involve high water pressure, high temperatures, high levels of humidity, or fast-flowing water. It is not suitable for scuba dives, or technical dives. Rinse off the watch with fresh water after using it in ocean water. Leather and metal straps are not designed to withstand swimming or sweat. It is recommended that you wear other types of straps, in such scenarios. Water resistance is not permanent, and protection may decrease with daily wear and tear.
Glucose watch
I really enjoy the watch. Glucose level is a little off but overall shows you if it's high or low.
E600
This company is a total rip off. The watch did not perform properly. I asked for a refund, which they agreed to do, but have never heard from them again.
Caveat Emptor!!! (Buyer Beware)
Terrific smart watch; communication re: shipping needs work
1st the shipping: no communication AT ALL when watch was shipped other than the one line in the purchase confirmation "may take 10-15 business days to arrive after shipped". No email telling me it was shipped, no nothing till I asked, then the watch suddenly... and literally... appeared!
Now the watch itself: it's wonderful. Leather watch band, slim design of the watch face, and can customize it to your preferences. I bought it to test my blood glucose regularly and to track my sleep patterns. It does so much more, and I'm having a lot of fun playing with all the functions. So far, it's held a charge for just under 5 days... while running overnight, and charging it is very fast. I'm very happy with my purchase.
BCBEARSCOME E600
I am very impressed with the functionality and quality of this watch, also the accompanying app is good too
At this price I was prepared to take my chances that it might be a gimmick…but that is definitely not the case