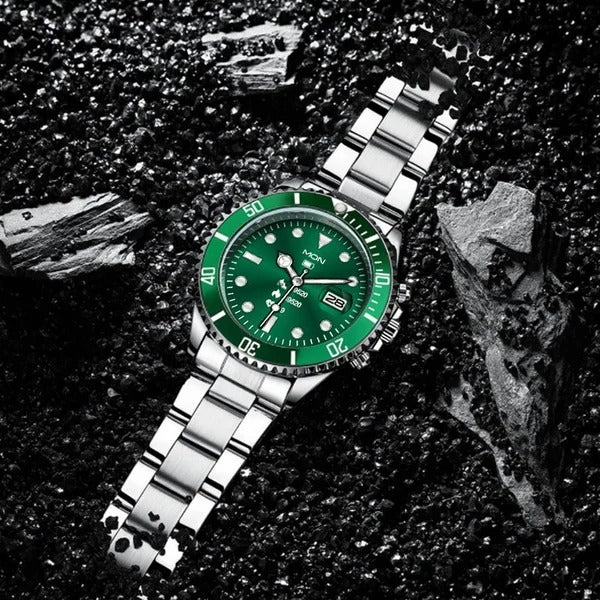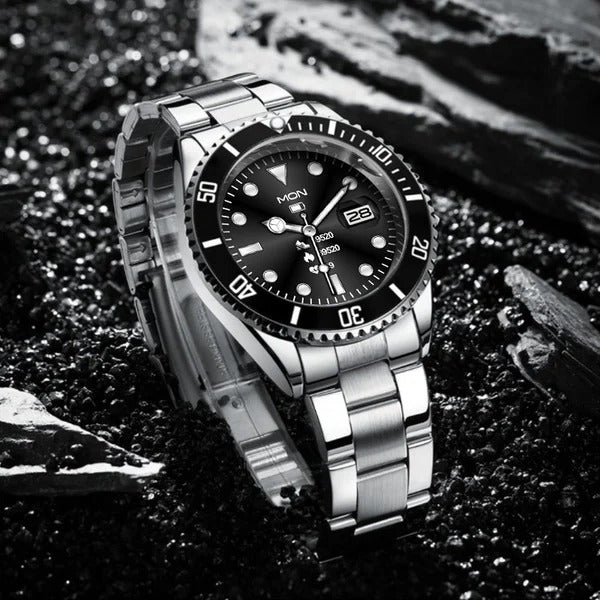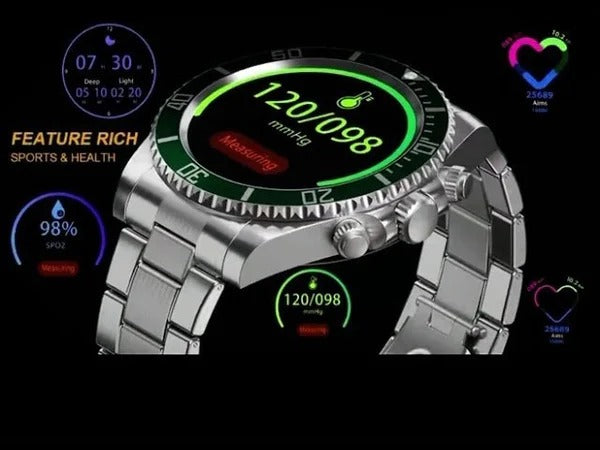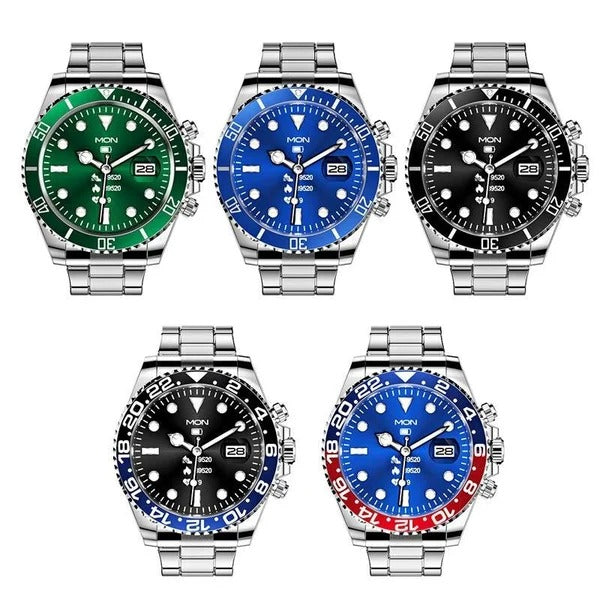 Bearscome Bluetooth Call Heart Rate Blood Pressure Detection Casual Smartwatch
🚚Transport within 72 hours

ELEGANCIA Y RENDIMIENTO


We present the smartwatch, the ultimate accessory for the modern man. This cutting-edge watch perfectly combines style and functionality with an elegant and sophisticated design that will surely impress.
With a large dynamic touch screen, the smartwatch gives you easy access to all your important information and keeps you connected anywhere. You can receive notifications, listen to music, track your fitness, and even phone your wrist.
The watch is equipped with advanced health and fitness tracking features, such as heart rate, sleep, and activity. It also has GPS, so you can easily follow your outdoor activities.

1.28 Inch HD Large Screen
Retina-level high-definition screen, bright colors, high saturation, no fear of glare. Easily view and focus on important content.
Unique Rotatable Bezel and Integrated Waterproof Button
Smartwatch AW12 with classic rotatable bezel, you can quickly switch applications, adjust the volume etc.
Night Light Electroplating Dyeing Process



3 kinds of electroplated dials, black/blue/green.

24 hours of energy storage.

Watching the time in the dark.
Stainless Steel Strap
Automatic slingshot buckle Easy to take off and put on it naturally fits the wrist and is comfortable to wear.
FEATURES
Incoming Call, Message Reminder
Call message vibration reminder, no longer afraid to miss important things, can push SMS, WeChat, QQ and other messages,the bracelet and mobile phone synchronized display, raise your hand to view.
Support Multiple Sports Modes
Record your sleep every night at any time, analyze your deep sleep, light sleep, and awake time every night, let you adjustyour sleep in time.
Record your sleep every night at any time, analyze your deep sleep, light sleep, and awake time every night, let you adjustyour sleep in time.
24-hour continuous heart rate monitoring withoptical heart rate algorithm to always protect your health.
WATERPROOF IP67

Made of high-quality materials, the smartwatch is waterproof and has a long battery life. It is compatible with ios and android, and you can easily customize your watch dial and choose from a variety of straps to suit your style.
Long battery life: more than 7 days of battery life



More than 2000 customers have chosen the smartwatch
Please note:
1. The product is not a medical device. Message content is for reference only, and should not be used for clinical diagnosis.
2. Not applicable to users under age 18, or those diagnosed with other types of arrhythmia. Please read the instructions thoroughly.
3. in the case of arrhythmia measuring blood pressure, can lead to blood pressure measurement error.
4. This product measures radial blood pressure at the wrist, blood viscosity is high, poor circulation, and vascular sclerosis patients (such as diabetes, hyperlipidemia, hypertension, cerebral thrombosis, etc.), which may cause data measurement error.
5. measurement, please lift the wrist with this product to flush with the heart.
6. 5-10 minutes before the measurement do not do vigorous exercise, sitting or lying position, please don't talk during the measurement process.
7. This product can be worn during shallow water activities, such as swimming in pools and shallow waters along the coast, but not for long periods of time in the water. It should not work in hot showers, hot springs, or saunas (steam rooms), nor during platform dives, high-pressure rinsing, or other activities that involve high water pressure, high temperatures, high levels of humidity, or fast-flowing water. It is not suitable for scuba dives, or technical dives. Rinse off the watch with fresh water after using it in ocean water. Leather and metal straps are not designed to withstand swimming or sweat. It is recommended that you wear other types of straps, in such scenarios. Water resistance is not permanent, and protection may decrease with daily wear and tear.