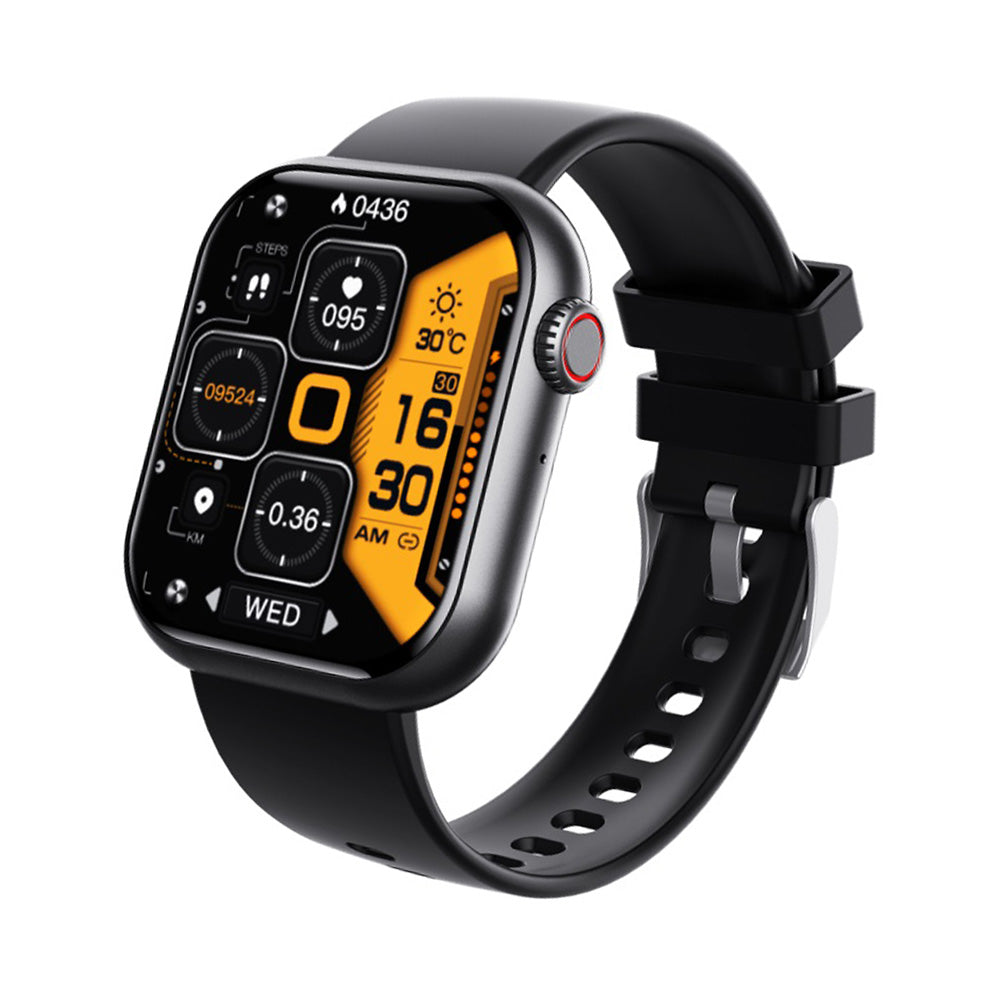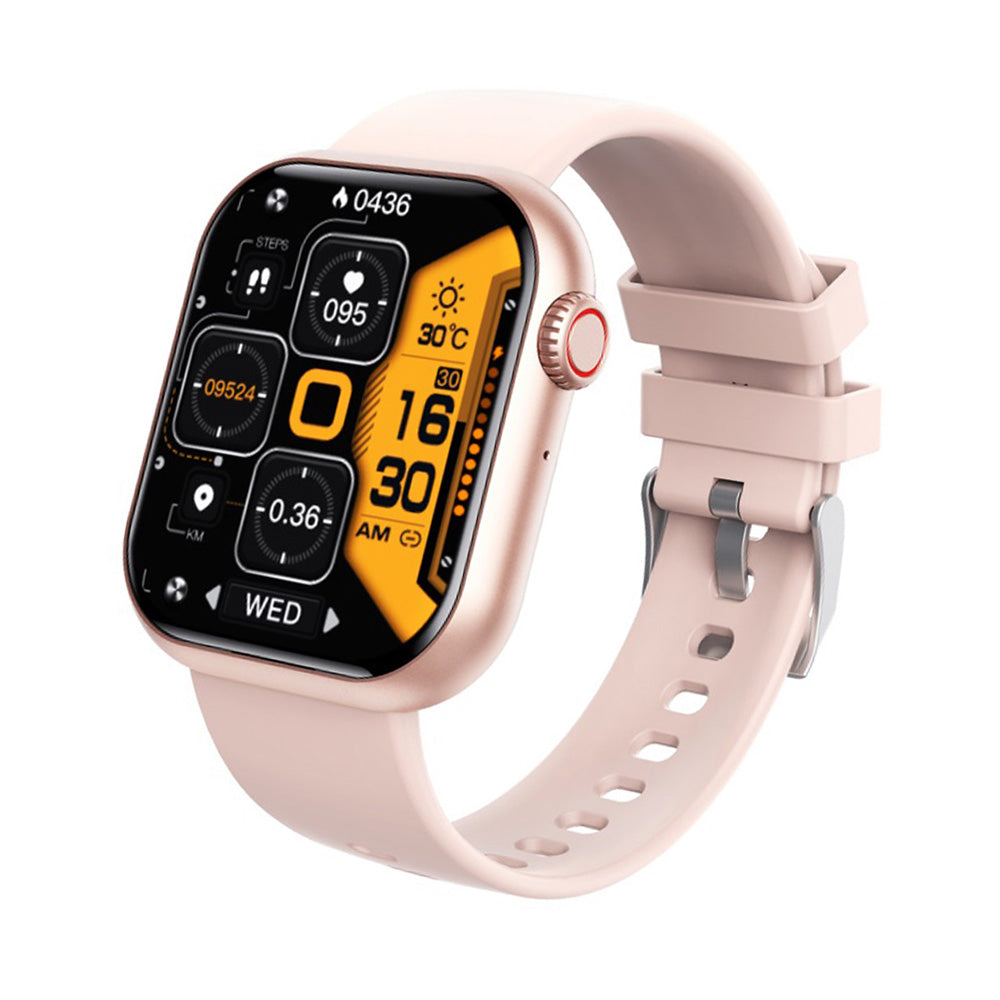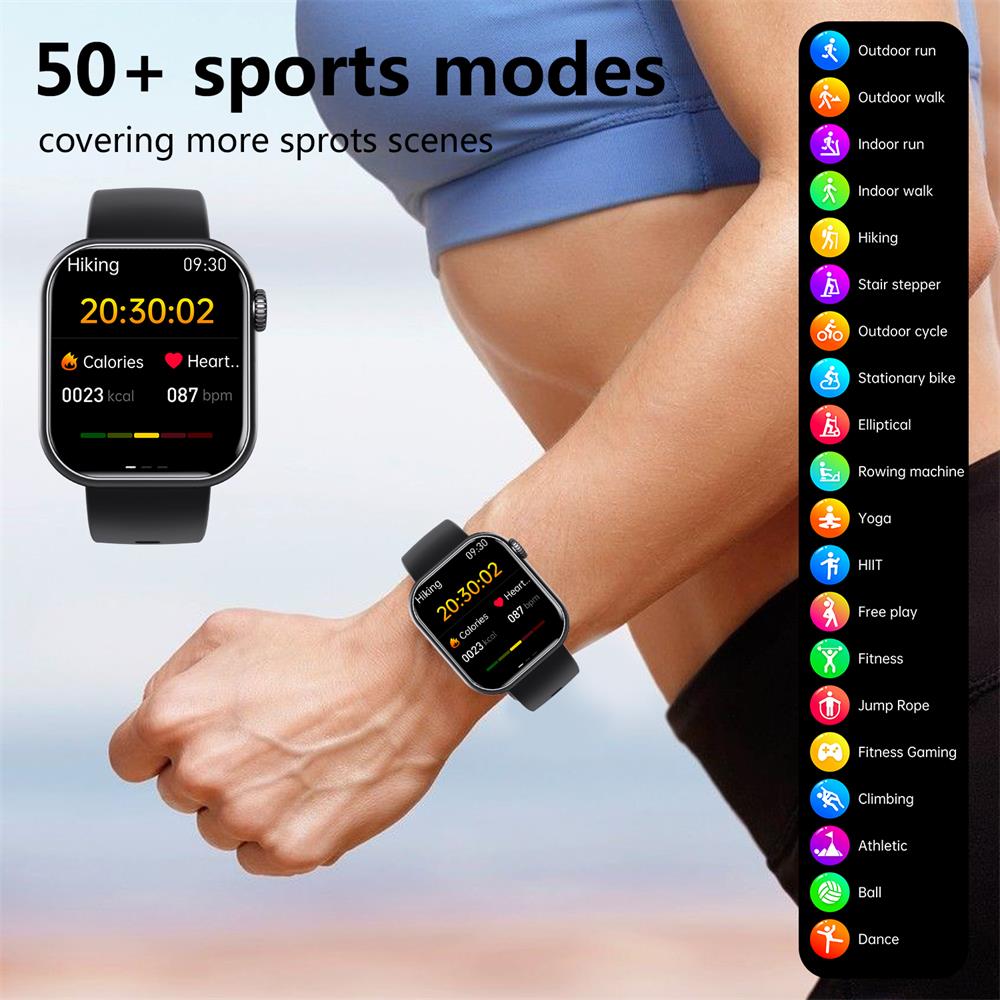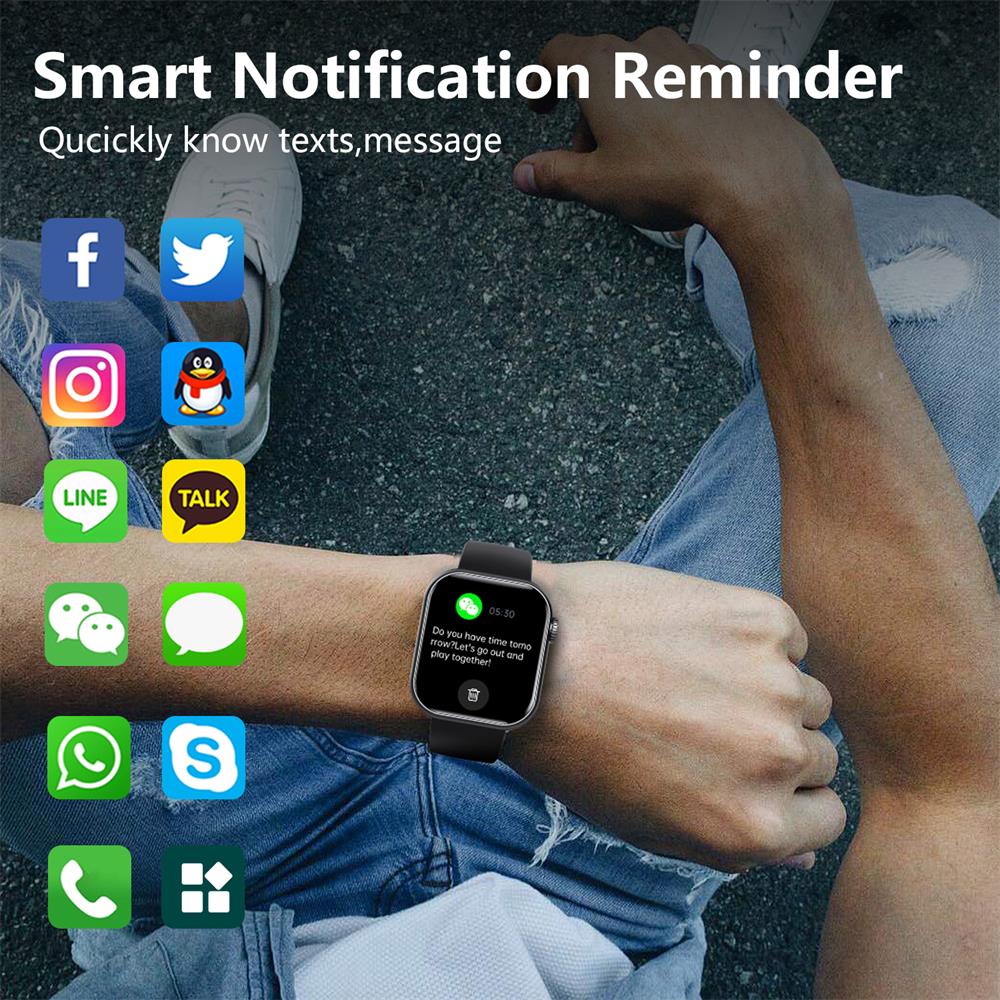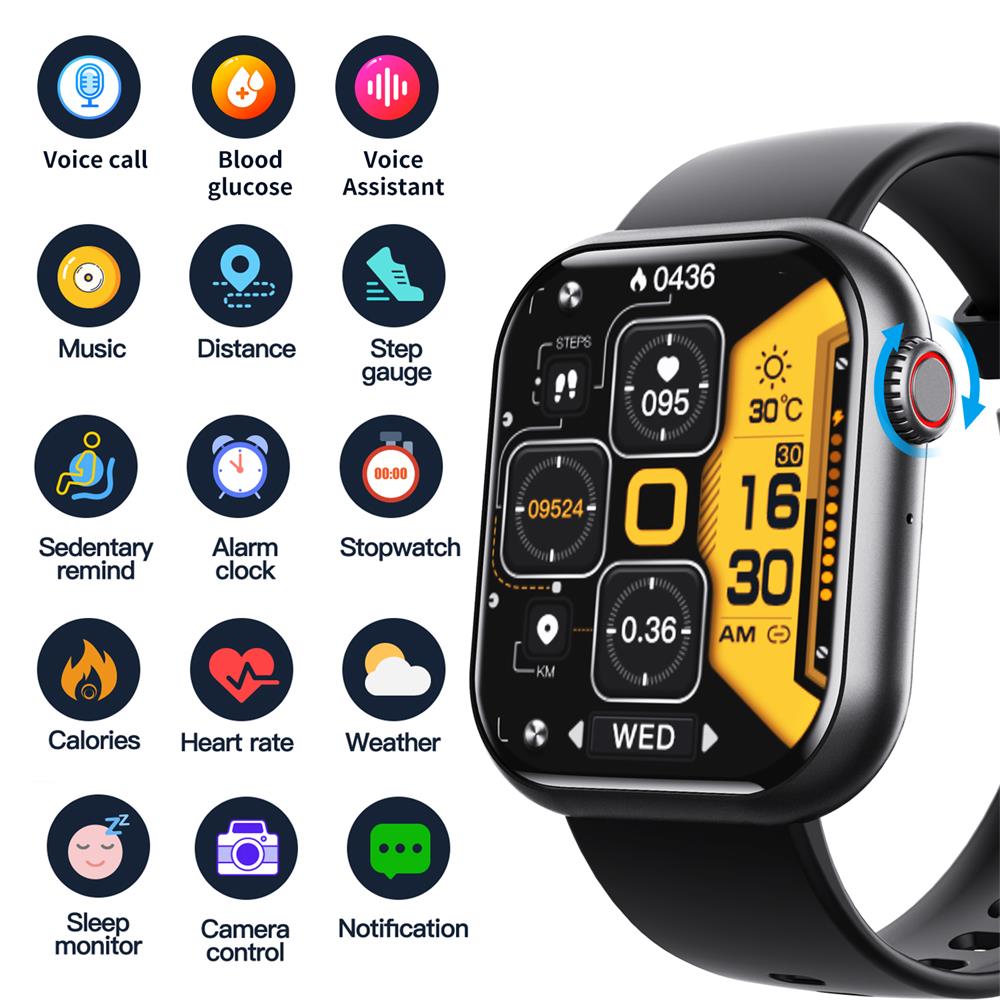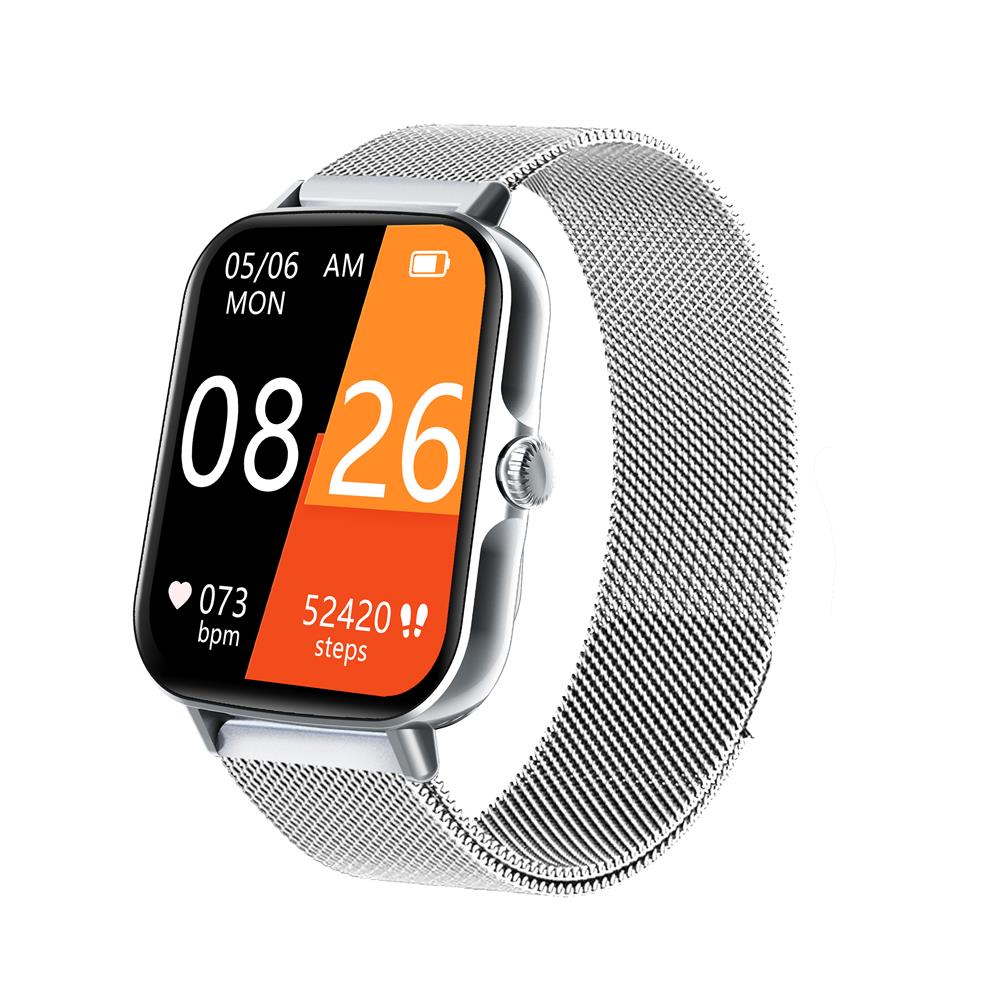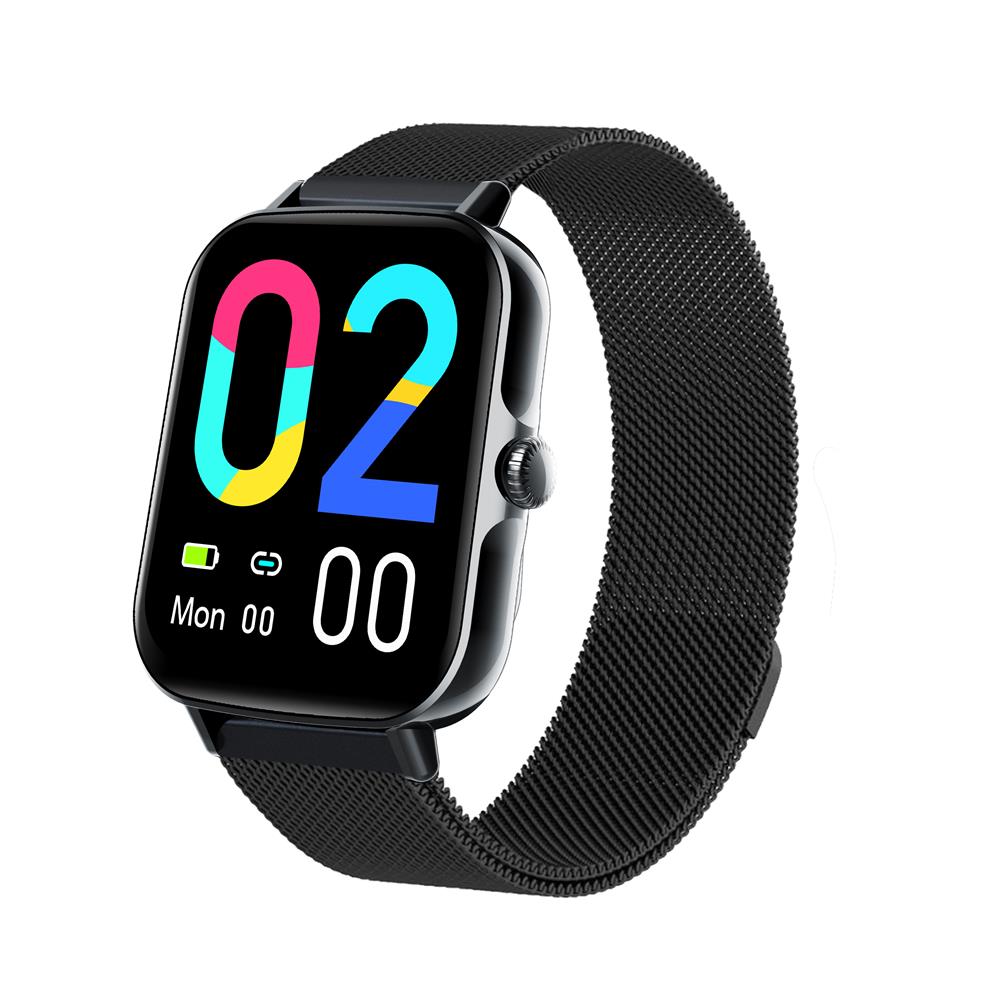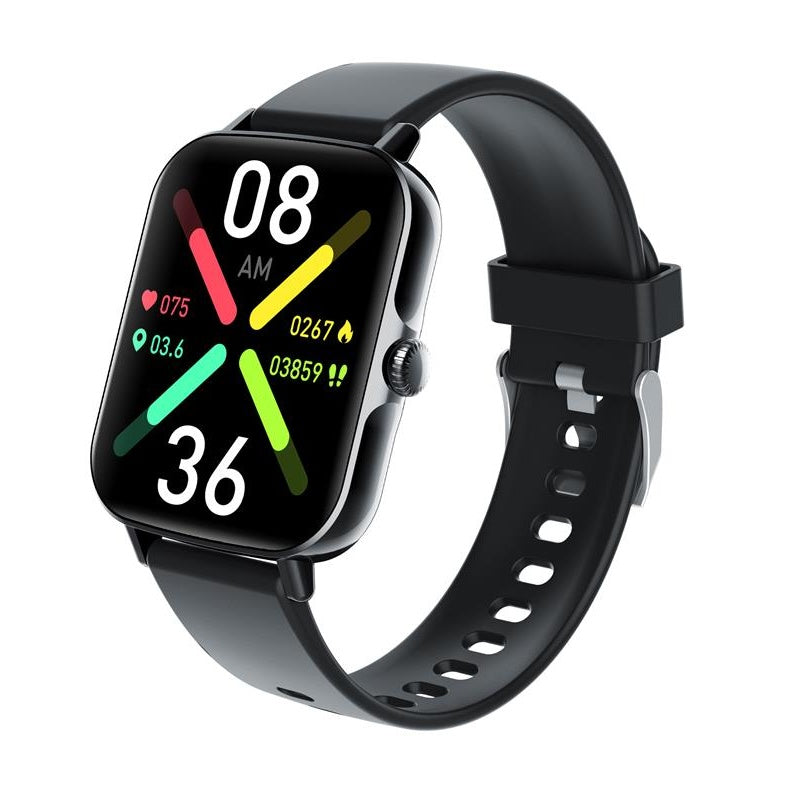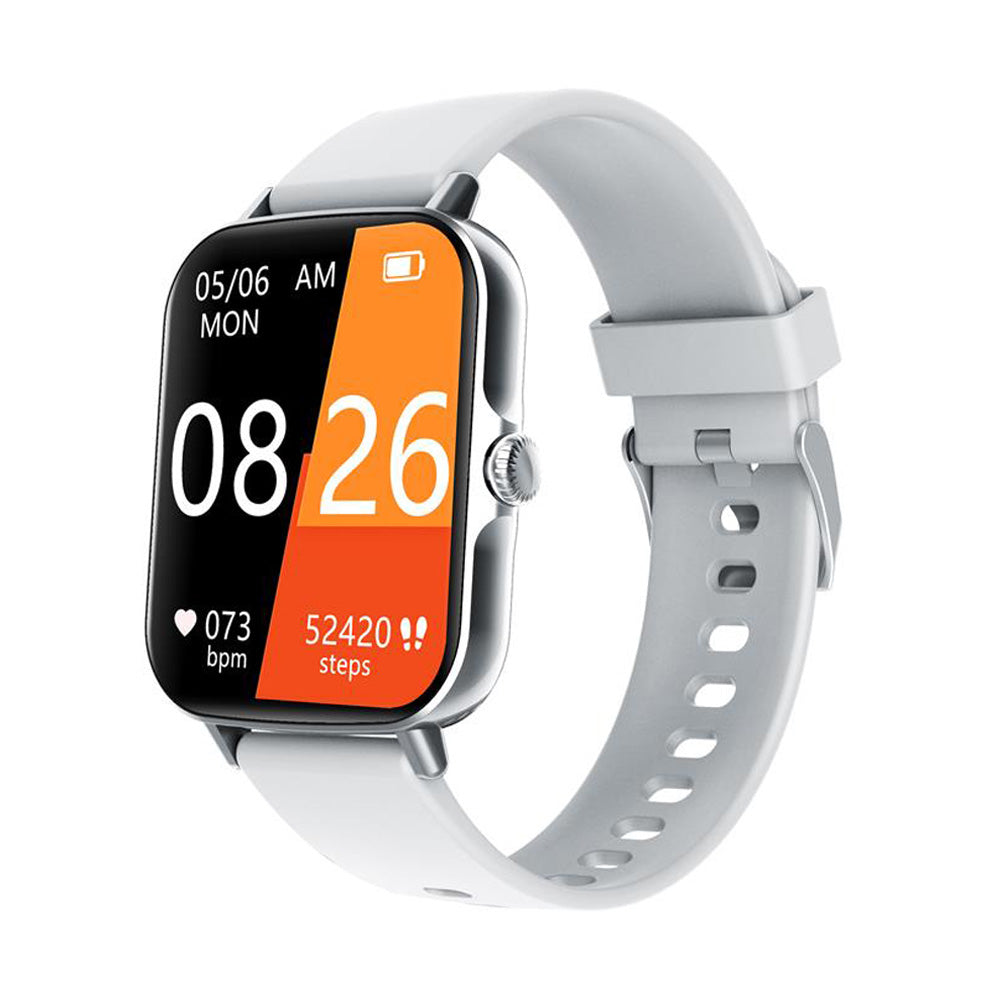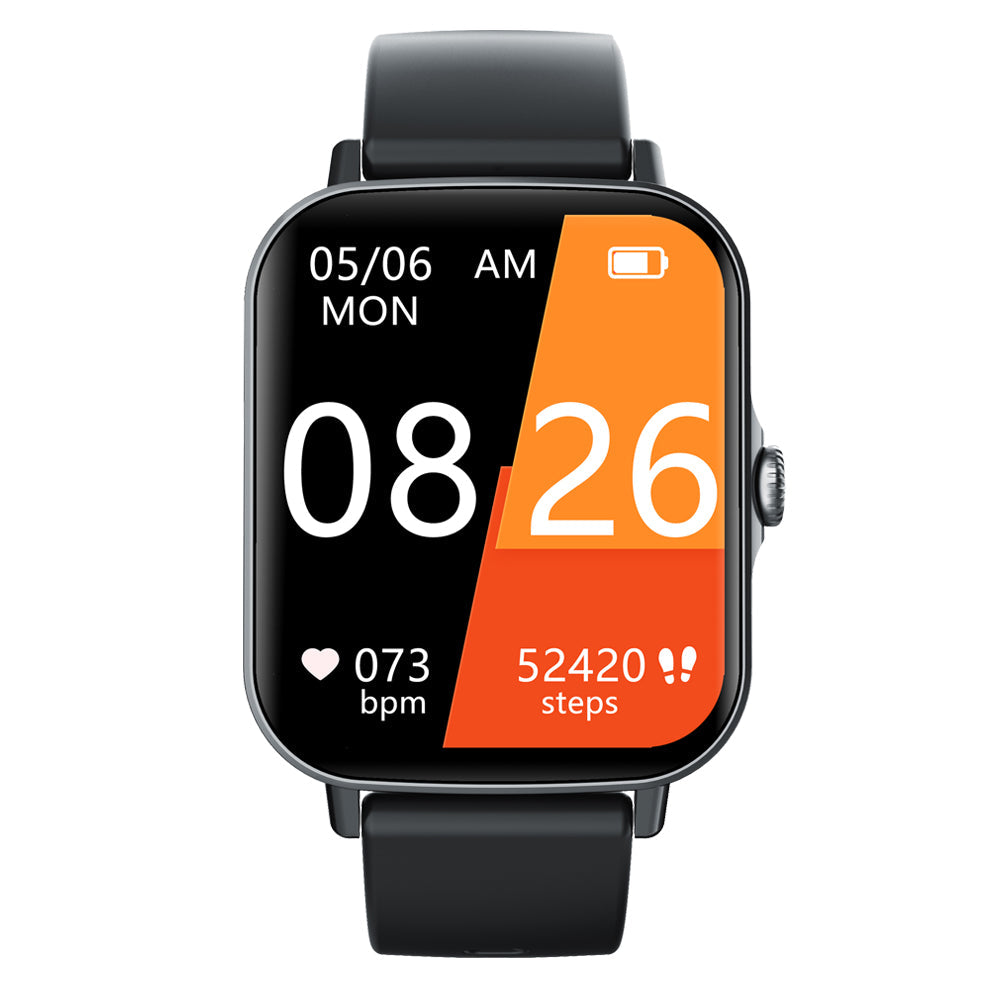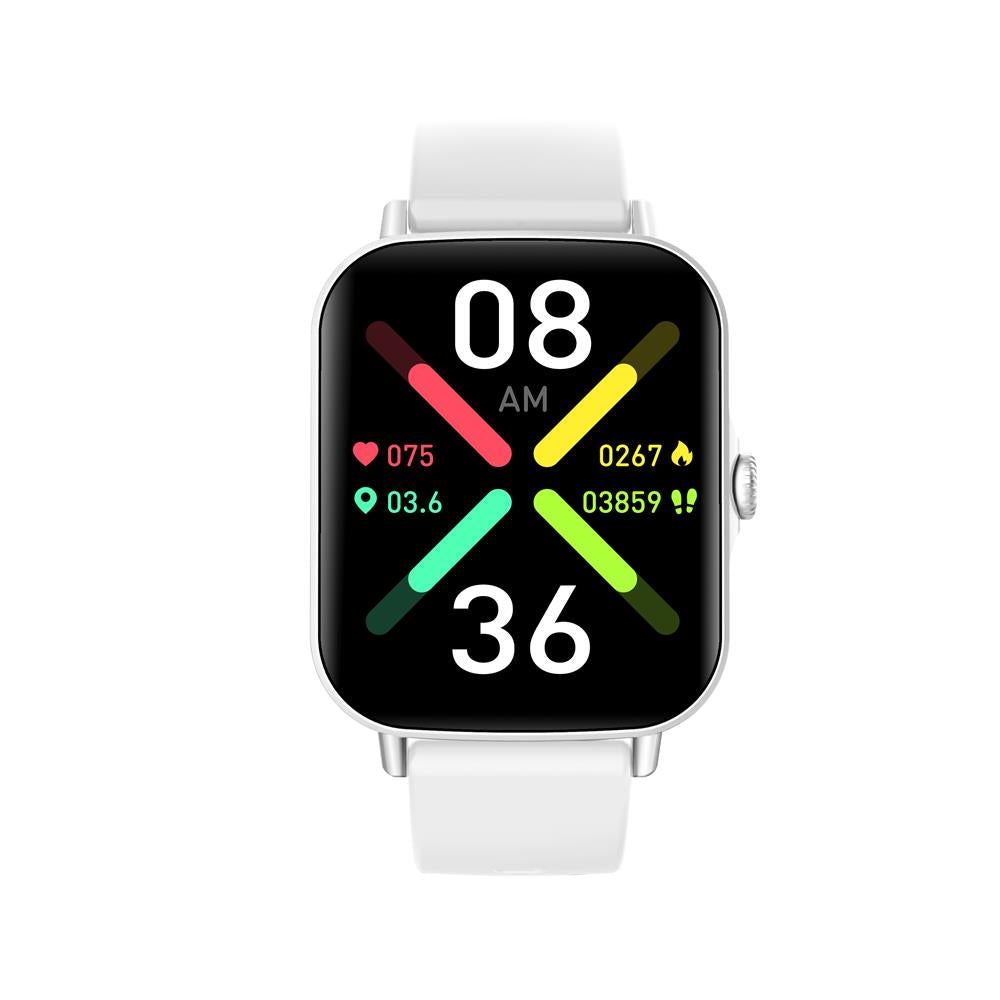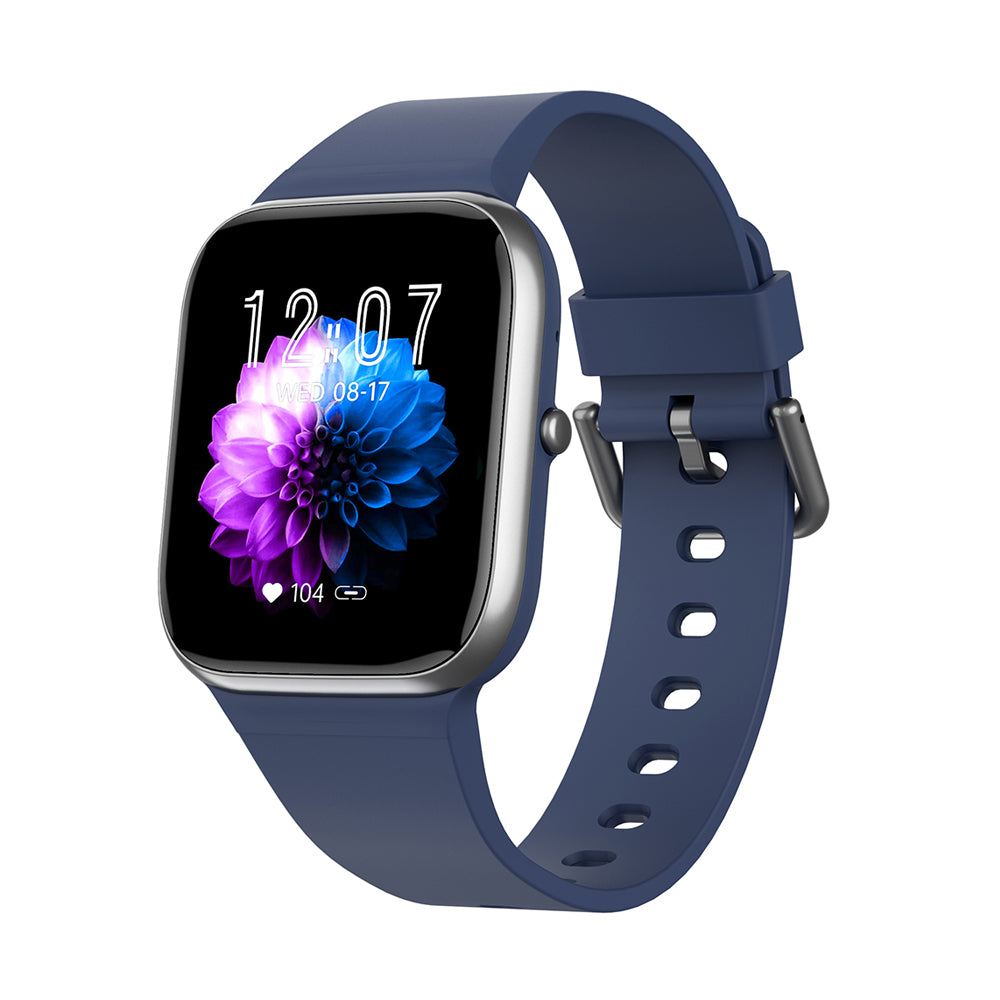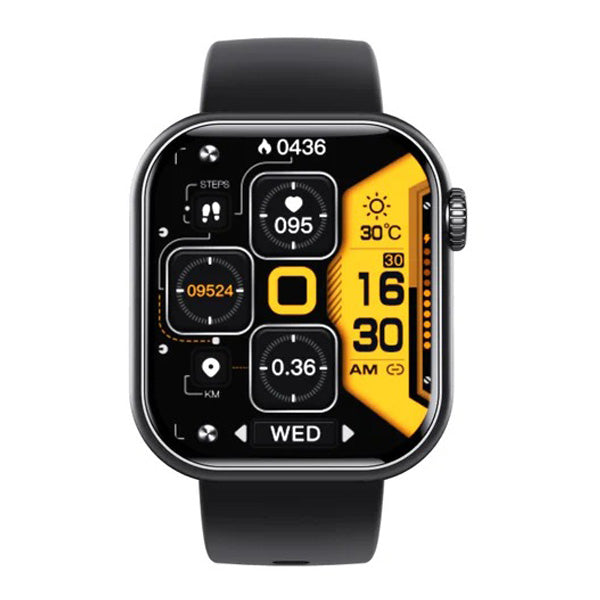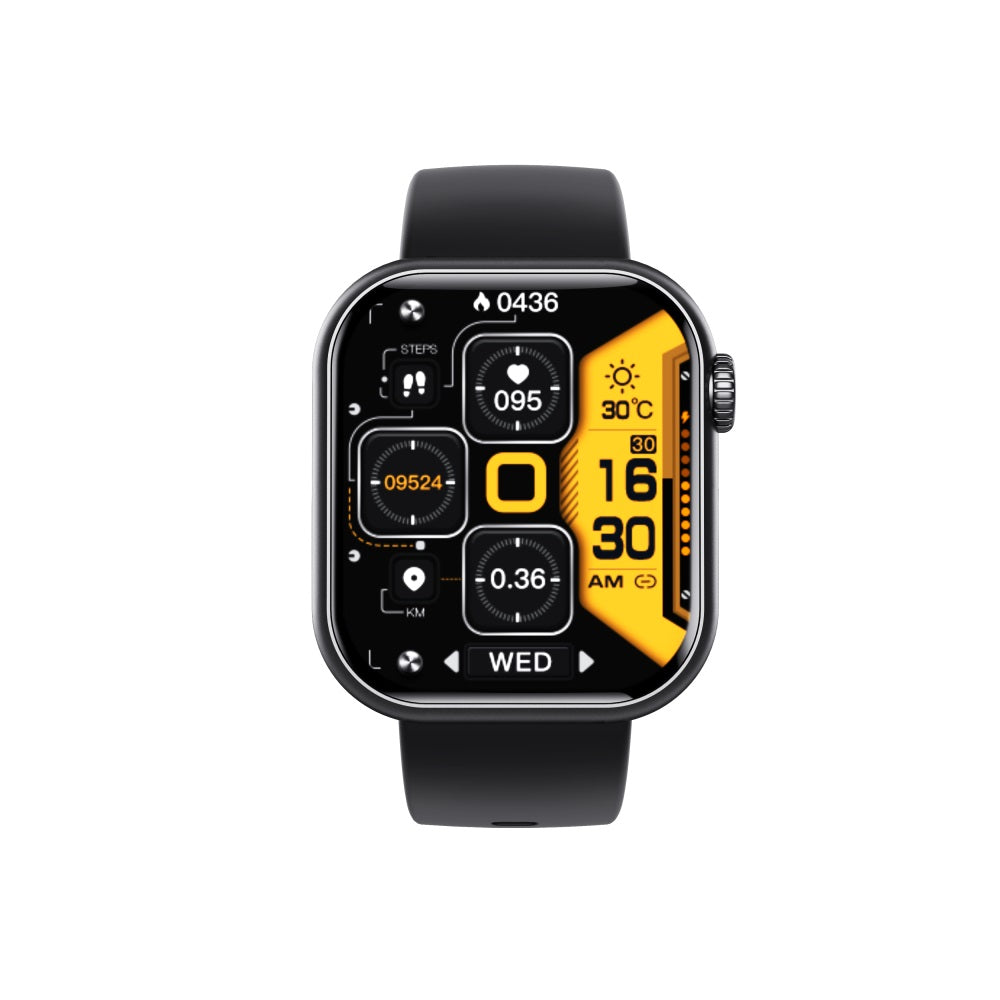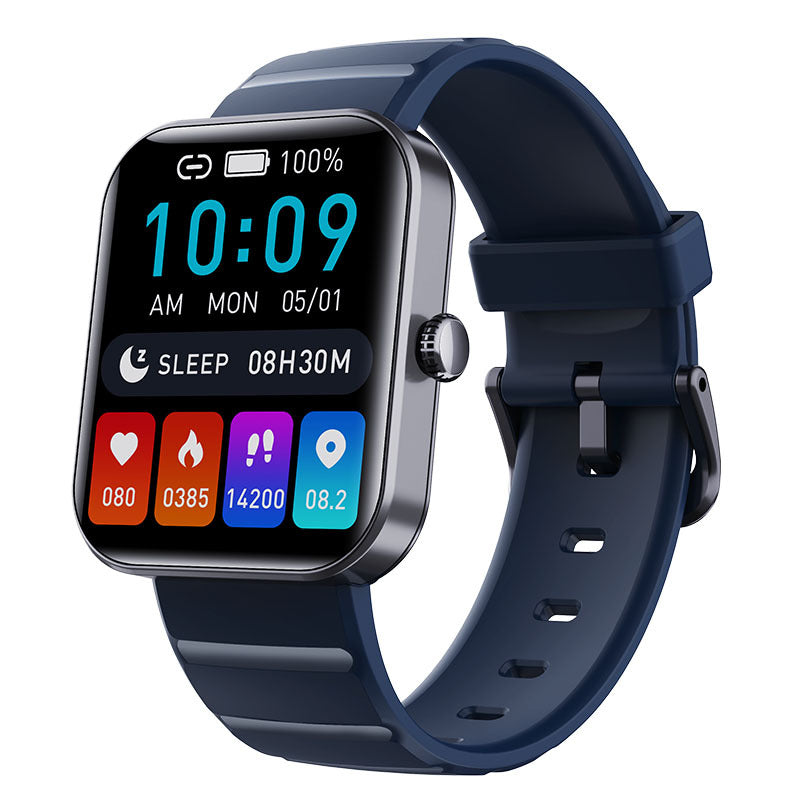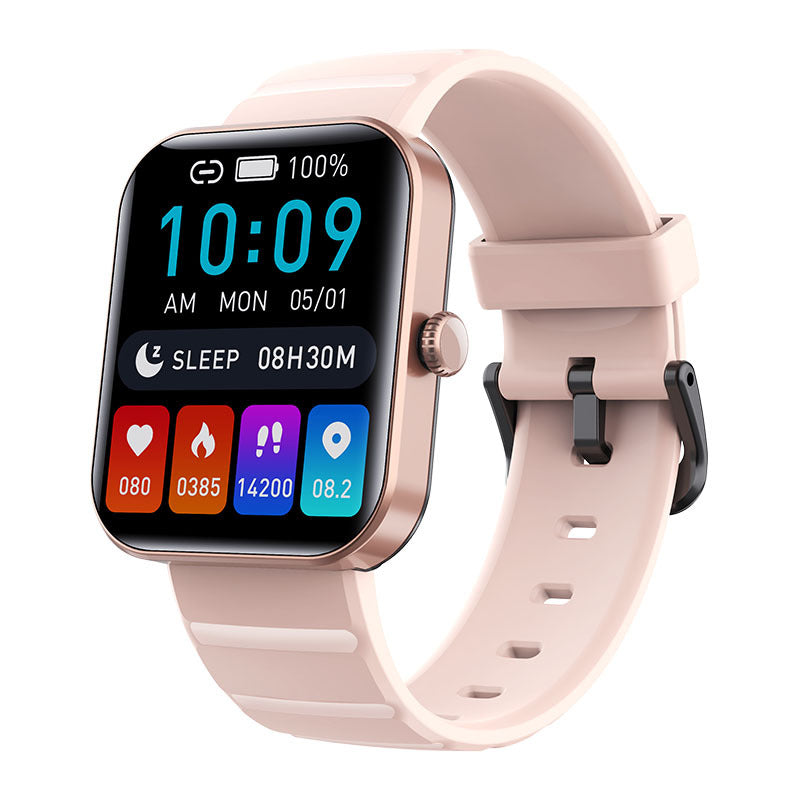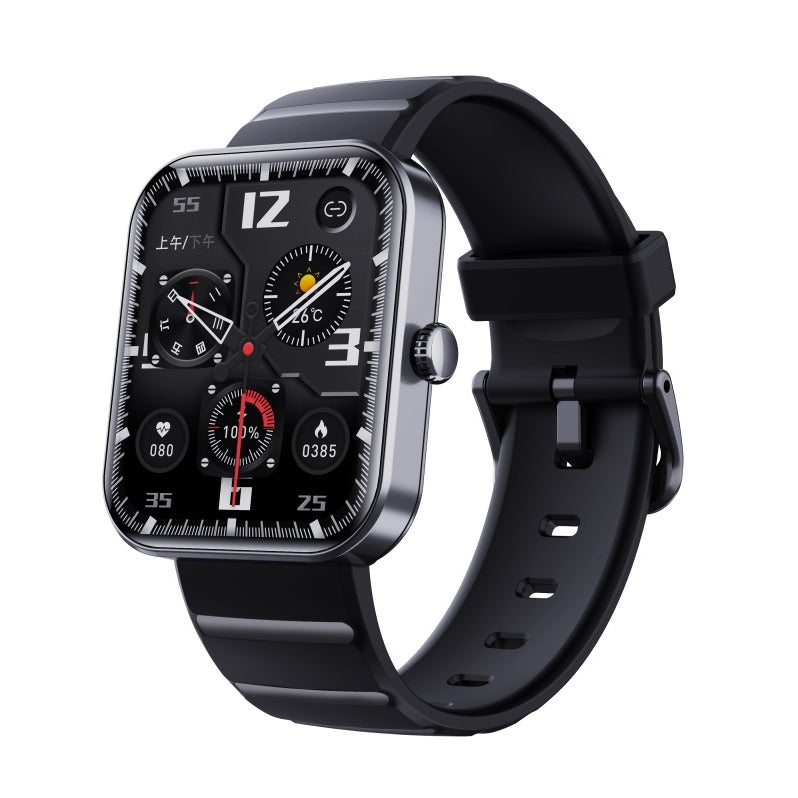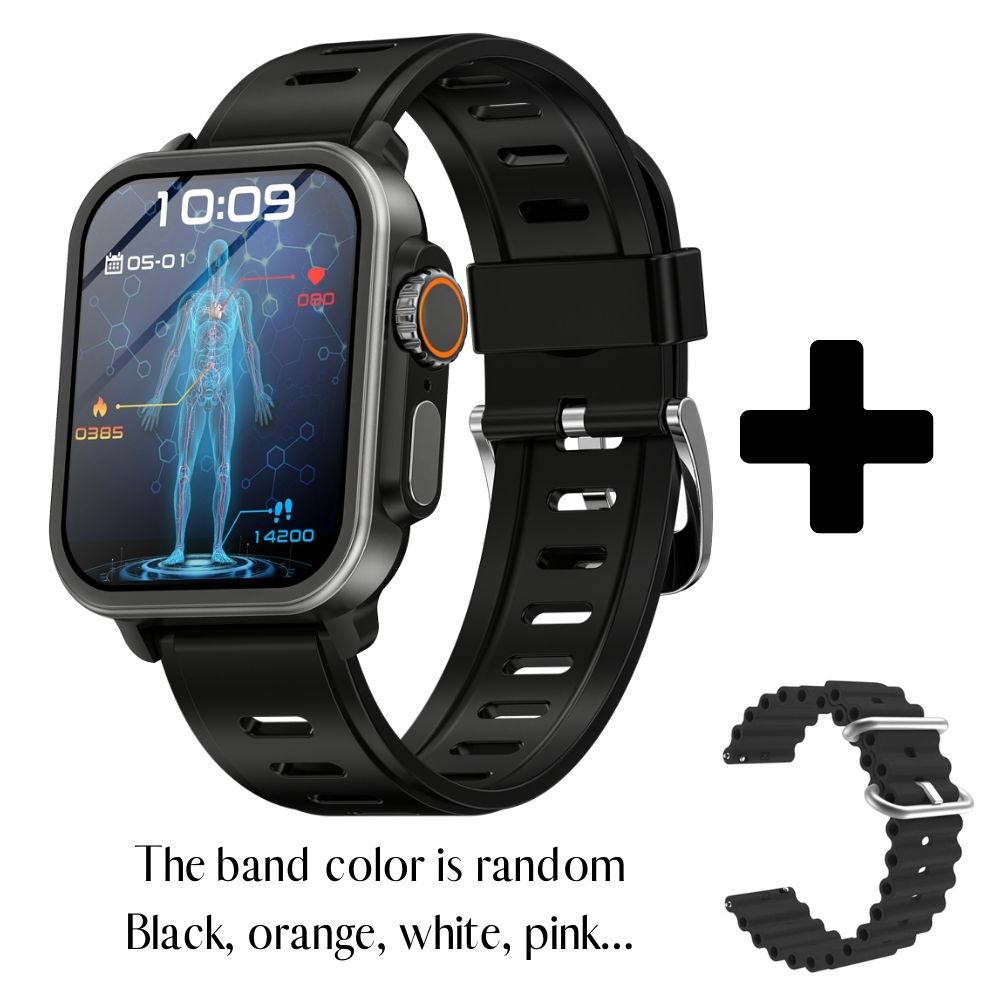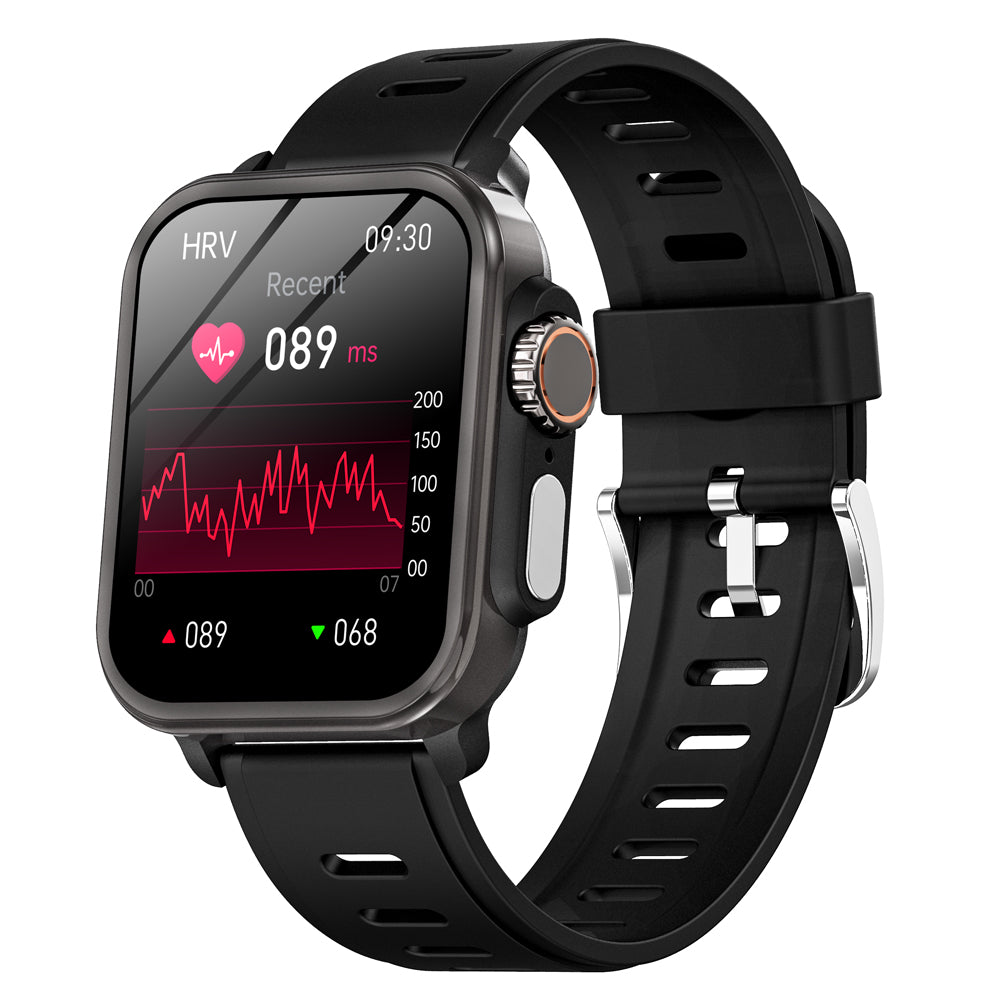 Bearscome BCF57 Blood Sugar Blood Pressure Heart Rate Blood oxygen Sleep Monitoring Waterproof Smartwatch
Color:
F57 Tarnish/Silicone black
🚚Transport within 72 hours

🎉🎉Merry Christmas!!

🎁🎁Christmas discount: BC10%
8 Reasons to Choose Us
 

Non-invasive




blood glucose testing
Without taking blood, wearing it on your wrist, you can detect blood sugar data at any time
 High blood sugar will easily lead to high blood pressure, as high blood sugar can lead to blood sugar disorders, which can easily lead to vascular disease, then resulting in increased high blood pressure.
Combined with optical, signal processing, and artificial intelligence technology assistance, it can provide continuous blood-sugar monitoring, easily understand the trend of your blood sugar, adjust diet, exercise, and other lifestyles according to the data, and better control blood sugar levels.
Heart rate monitoring too high alarm
24-hour automatic monitoring
Always pays attention to your heart health, it can monitor your heart rate 24 hours a day, and realize real-time heart rate monitoring and high heart rate warning, 

automatically saves data and uploads it to APP to ensure the reference and accuracy of health tests.
Warning. A high or low heart rate can predict potential disease risk in advance.
Safety: Exercise intensity can be safely controlled for patients with heart disease.
Heart Screening: For the average person whose heart rate remains high at the end of the exercise, the heart rate is screened for unhealthiness.
Validity: For athletes or coaches, a heart rate that remains high at the end of exercise may be at increased risk of injury due to overly intense training
Blood oxygen monitoring
Track your physical status in real-time through built-in sensors, allowing you to know your physical health anytime, anywhere
Continuous Blood Oxygen Tracking
At night, it will continuously track your blood oxygen saturation, analyze your sleep health and breathing health, breathing rate, sleep apnea, and even your physical activity times and heart load, it can track, of course, it also There is nighttime hypoxic vibration reminder.
Tip. The tracking of blood oxygen saturation is conducive to the early detection of respiratory system problems, and paying attention to blood oxygen saturation is beneficial to health.
24-hour blood pressure monitoring
Monitor blood pressure, record the process of blood pressure changes, get more detailed feedback, and sync the data to APP to keep an eye on your health 24 hours a day.
HRV report
Lorenz scatter plot analysis report
In the APP, there are HRV heart health index analysis and Lorenz scatter diagram analysis reports, which can intuitively see the law of heartbeat and make an intuitive judgment on arrhythmia.
Interwrist thermometer
24-hour temperature measurement
When testing the body temperature, the bottom temperature sensor must be fully in contact with the skin (test after wearing for 10 minutes). The temperature test will be affected by the temperature dif-reference of the environment and only serve as a warning.
Protect your health
Smartwatches offer more health
More health features to protect your health
Scientific sleep monitoring
For a good night's sleep
Wearing the smartwatch to sleep will automatically open the sleep mode, and automatically detect your sleep quality, with the night blood oxygen function, can monitor your sleep blood oxygen changes.
Cool operation
Experience of wisdom
New Angle algorithm, lift the hand screen, turn the hand screen, step calculation is more accurate
50+ exercise modes
Motion monitoring analysis 
Supports up to 50+ professional exercise modes based on accurate real-time heart rate detection and Al algorithms. The watch will record all the data in the process of movement in real-time to ensure that the movement is more efficient and safer. 

A good partner for a healthy life
This is the one
Heart rate is fleeting and needs long-term continuous monitoring. The performance of the green light sensor is further improved Flexible collocation of multiple optical paths helps to warn of health risks in advance and self-manage heart health 
Precise control Exquisite Rotating Crown
Just gently rotate the "rotating crown", and you can accurately identify all the items that give you a smooth feel and a smooth experience, direct target, and easy interaction.


Hd Bluetooth call
Give your life more freedom
Watch Bluetooth calls, anytime and anywhere to release your hands, so that answering is more efficient and easy to deal with at home, work, sports, and other states.
 Support for Al Voice intelligence
Easy to operate
 Connected to the mobile phone, can listen to do, on call, through the voice assistant to easily complete the daily needs of functions
 A thousand kinds of tricks
Original yours is different
 Hundreds of watch faces can be selected at will, but also you can import your favorite picture from the mobile phone and DIY your own dial
Hband APP
Easy operation, accurate
and scientific data
 Heart rate, blood pressure, scientific sleep, exercise real-time monitoring multi-map, multi-language, and data at a glance.
 Good、More than one color
 The colors are more bright and more versatile, highlighting personality.
More functions for daily use
 Daily use function operation, make life more intelligent and convenient so that health real-time visible.
Please note:
1. The product is not a medical device. Message content is for reference only, and should not be used for clinical diagnosis.
2. Not applicable to users under age 18, or those diagnosed with other types of arrhythmia. Please read the instructions thoroughly.
3. in the case of arrhythmia measuring blood pressure, can lead to blood pressure measurement error.
4. This product measures radial blood pressure at the wrist, blood viscosity is high, poor circulation, and vascular sclerosis patients (such as diabetes, hyperlipidemia, hypertension, cerebral thrombosis, etc.), which may cause data measurement error.
5. measurement, please lift the wrist with this product to flush with the heart.
6. 5-10 minutes before the measurement do not do vigorous exercise, sitting or lying position, please don't talk during the measurement process.
7. This product can be worn during shallow water activities, such as swimming in pools and shallow waters along the coast, but not for long periods of time in the water. It should not work in hot showers, hot springs, or saunas (steam rooms), nor during platform dives, high-pressure rinsing, or other activities that involve high water pressure, high temperatures, high levels of humidity, or fast-flowing water. It is not suitable for scuba dives, or technical dives. Rinse off the watch with fresh water after using it in ocean water. Leather and metal straps are not designed to withstand swimming or sweat. It is recommended that you wear other types of straps, in such scenarios. Water resistance is not permanent, and protection may decrease with daily wear and tear.
love it
A good quailty watch with outstanding features, had to buy a second one for wife , Thanks
Excellent
Best smart watch so far. Glocose check and heart monitor plus good activity monitor. Battery lasts well. Definitely a good buy!
Pleasantly Surprised
Brought it exclusively for the Glucose reader. Was somewhat skeptical but reader remained within 6pts of actual blood tests. Software on smart phone very helpful for health awareness. Would not recommend being dependent on it but absolutely recommend buying it.
Bearscome BCF57 Blood Sugar Blood Pressure Heart Rate Blood oxygen Sleep Monitoring Waterproof Smartwatch
Does not come close to blood glu, way off